By Slant
See Top Ranked Monitors
HP Omen 25 vs HP X24ih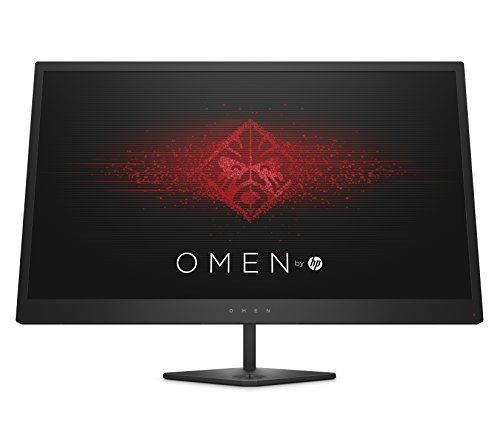 HP Omen 25
Good
See our analysis
HP X24ih
Meh
See our analysis
Analysis:
The HP Omen 25 hasn't managed to get enough recognition from sources that do high-quality hands-on testing and therefore didn't make it into any relevant roundups. That, by itself, makes it difficult to recommend.
Moving on to the HP X24ih: no sources that perform reliable and objective hands-on testing have included it in their Monitor roundups, which usually means that a product doesn't make for a good purchase.
As a last step, we wanted to do a head-to-head HP Omen 25 vs. HP X24ih comparison of their review performance but, unfortunately, weren't able to find any review ratings on either product.
Comparison of expert ratings
Highly Recommended
Recommended
Mentioned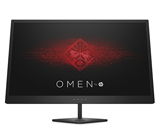 HP Omen 25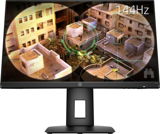 HP X24ih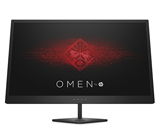 HP Omen 25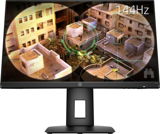 HP X24ih
Key things to consider when buying Monitor
Our super simple Buying Guide
Monitors display visual information and are mainly used in computer-related applications, like office work, media consumption, and gaming.
There are several types of monitors that are designed for slightly different tasks.
Gaming monitors focus on providing the best experience in fast-paced games where there's a lot of action happening on the screen. Their most important features are good motion handling, a high refresh rate, and low lag.
Professional monitors are used in media production. Such panels are required to have good overall image quality, large color volume, and near-perfect color accuracy.
General-purpose monitors are best at handling everyday tasks, like reading emails, surfing the web, and consuming media. However, they can still perform reasonably well when used for semi-professional content creation and occasional gaming.
The prices of monitors range from around $100 up to multiple thousands of dollars. Paying more usually gets you better image quality, a larger panel size, higher resolution, increased responsiveness, less lag, and more features.
On the budget end, one can find small, entry-level monitors with passable image quality that are usable for everyday web browsing and work with desktop applications. Alternatively, one can buy a responsive and lag-free gaming monitor, though the overall image quality of such low-end gaming panels is usually terrible.
When looking for a mid-range monitor, one can either opt for a high-resolution panel that has great image quality, or a lower-resolution panel that's fast and responsive enough for gaming.
High-end monitors usually combine high resolution, large panel size, and good image quality with the high responsiveness needed for gaming.
A good monitor is expected to stay competitive for around 3-5 years after it makes its way onto the market because manufacturers offer only marginal improvements in their models from year to year. Virtually every manufacturer offers a 3-year limited warranty for their monitors.
There are a number of notable monitor manufacturers.
LG manufactures monitors that range from entry-level models to high-end panels. The brand is best known for its high-quality in-house IPS panels.
Samsung is another manufacturer that produces a wide selection of monitors ranging from small, entry-level models to enormous, high-resolution, high-end panels. The company's most notable options are its mid-range VA panels that are a great choice for gamers and everyday users.
Asus produces a massive range of monitors at every budget. It's best known for its high-quality gaming monitors.
Acer produces monitors for every price range. Its most notable panels are its highly reliable mid-range gaming monitors.
Dell manufactures general-purpose panels at all price ranges and sizes. The company is best known for its high-quality, color-accurate IPS panels and premium Alienware gaming monitors.
Lenovo makes reliable mid-range monitors for general-use, gaming, and professional content creation. Most of Lenovo's monitors use IPS panels.
MSI has mostly been manufacturing mid-range gaming monitors for the last couple of years. Their panels are known for their decent overall image quality and aggressive design.
BenQ produces a wide variety of monitors that come at all price ranges and are appropriate for all use cases. It is most well-known for its high-end professional panels.
These are the most important specs to consider when buying a computer monitor:
Screen size (inches) - Choosing an optimally sized monitor is an important part of a good overall user experience. The monitor should be large enough to fit all of the data that you need to see at any given time while being small enough that you don't have to move your head to see the edges of the screen. Larger screens are typically more expensive than their smaller counterparts.

The two main factors to consider when choosing the monitor's screen size are the typical viewing distance and the screen's resolution. Luckily, various online display size calculators can help buyers figure out what works best with their setup.

Screen size is defined as the panel's diagonal length and is expressed in inches. What constitutes a "perfect" screen size is highly subjective; a size that works for some people might be a bad choice for others. It depends on the user's preferences, vision, desk setup, resolution, and use cases. In e-sports, for example, the athletes tend to pick smaller screens, around 24", so that they can easily see all of the important information right in front of them. On the other hand, people that work with design software often prefer massive 30" panels that allow them to better see details on their screen.

Adaptive Sync - Adaptive sync is a display technology that helps TVs and monitors eliminate problems with stuttering and screen tearing, which are mostly found in gaming. However, it comes at a premium; it's quite rare for a budget gaming monitor to have adaptive sync.
Adaptive sync lets a monitor synchronize its refresh rate to match the framerate that's being delivered by the graphics card. This way, the monitor displays a frame only when a frame is rendered by the GPU, so the user experiences minimal stutter and no screen tearing.

There are 2 main adaptive sync standards available - FreeSync and G-Sync. FreeSync is an open-source standard developed by AMD that enables monitors to synchronize its refresh rate with an AMD graphics card. G-Sync is Nvidia's proprietary standard that enables the same functionality but works with Nvidia's GPUs.

Usually, G-Sync monitors are more expensive than FreeSync alternatives because they use Nvidia's proprietary hardware. It's worth noting that many FreeSync monitors are G-Sync compatible, which makes them more versatile and, due to the typically lower prices of FreeSync monitors, a better value.

Refresh Rate (Hz) - Having a high refresh rate is one of the main requirements for a good gaming monitor. For other use-cases, the refresh rate isn't as important, as even the cheapest panels support at least a 60Hz refresh rate, which is enough for everyday work and media consumption. On the other hand, high-end, competitive gaming monitors, support refresh rates of 144Hz and more.

Panels with high refresh-rates usually cost more than comparable 60Hz models. Even though a high refresh-rate is preferable, most casual gamers won't see major benefits from upgrading.

A screen's refresh rate is defined as the number of frames that appear on the screen each second and is expressed in Hertz. For example, a monitor that displays 60 images per second is a 60Hz monitor.

Some companies offer monitors that have refresh rates of 240Hz and higher. Such monitors might seem like a good investment for gamers but in reality, even a highly experienced gamer might fail to spot a difference between a 240 Hz panel and an equivalent 144Hz panel. Additionally, 240Hz panels tend to cost a lot more than the 144Hz alternatives since the technology is still relatively new.

For a gamer to be able to take advantage of a monitor with such a high refresh rate, they need to also have a graphic card that's capable of outputting that many frames per second in the games that they'll be playing.

Resolution (px) - Buying a monitor with an optimal resolution is important for having a good user experience. The resolution of a monitor should be high enough so that the user isn't able to discern individual pixels when viewing the screen from its intended viewing distance. However, extra pixels come at a premium, and it's important to consider what resolution you'll actually need to get the most bang for your buck.

The screen's resolution represents the number of horizontal and vertical pixels on the panel. For example, Full HD panels have 1920 horizontal pixels and 1080 vertical pixels and Quad HD screens have 2560 horizontal pixels and 1440 vertical pixels. A 24" Full HD panel has a lower pixel density than a 24" Quad HD one because the latter fits more pixels in the same area, resulting in a sharper image.

Typically, the resolution of a screen increases with the size of the panel. Most budget monitors have a resolution of 1920x1080, which is adequate for everyday basic activities and gaming. Mid-range panels are usually larger and require higher resolutions to keep the pixel size small; one common mid-range resolution is 2560x1440. Large, high-end panels nowadays often come with 4K resolution which has 3840 horizontal and 2160 vertical pixels.

It's important to keep in mind that the higher the resolution, the more graphics power is required to properly display it, especially when it comes to games.
Find the best product and price, effortlessly.
Discover deals on
products actually worth buying
the best products
We do the research. You save the money.