Here's the Deal
Slant is powered by a community that helps you make informed decisions. Tell us what you're passionate about to get your personalized feed and help others.
Super Mario Odyssey is a 3D platformer with open world exploration elements. You play as the titular character Mario, accompanied by his newest sidekick Cappy, a sentient hat. It's your quest to save Princess Peach from the evil Bowser yet again.
Pros

Pro

Incorporates old school 2D gameplay in a cool way
In some areas, Mario can enter the surface of a wall, shifting the gameplay to a 2D plane. This also reverts Mario to his 8-bit era pixelated self, allowing you to play through a mini level in the style of the original Super Mario games. While it could've been done just to bait nostalgia, the developers added new, fun mechanics to the old formula, making it as fresh and enjoyable as the main game.

There are 16 unique levels in SMO, including a large reddish desert, filled with colorful buildings and quirky skeletons, a gray kingdom built on the moon where enemies wear white top hats, and even a bustling metropolis where you can bounce off of taxis, swing on lampposts, and climb skyscrapers. There's a good amount of variation in the level designs and themes, so you probably won't get tired of exploring the levels that quickly, making even long sessions really enjoyable.

Pro

Really fun possession mechanic keeps the gameplay fresh
Mario can take control of enemies and objects by throwing his hat on top of them. Once controlled, an enemy retains all of its abilities, allowing you to use them.
For example, you can take control of a frog, enabling you to jump up to areas that would be normally out of reach. Or you can take control of a T-Rex and go on a rampage, smashing rocks, enemies, and everything else in your way. You can even control a Christmas tree and hop around for no real reason.
This gives the usual platforming gameplay a great amount of variation while also making exploration a tad bit more exciting. It's simply fun to discover and use new and interesting abilities.

Pro

Tons of collectibles that encourage exploration
SMO is jam-packed with gold coins, purple coins, and power moons for you to collect. While collecting them all is completely optional, it can quickly become addicting to collect them. A couple of coins here, another dozen there, and another hundred there, all for that silly looking skeleton outfit. This can easily lead you to spend hours searching every nook and cranny in a level just to collect a bit more.
Know any positive aspects of this option?
Cons
Recommendations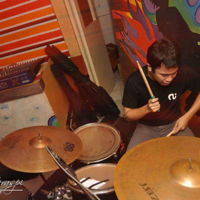 Paolo
Contributor for 6 years
Comments
See Product Page for "Super Mario Odyssey"