Here's the Deal
Slant is powered by a community that helps you make informed decisions. Tell us what you're passionate about to get your personalized feed and help others.
XCOM 2 is a turn-based tactics game with RPG elements. It's set in an alternate timeline where aliens won the war against humanity.
Genre
Tactical role-playing game, Turn-based tactics
Platforms
Windows, Mac, Linux, PS4, Xbox One
Steam Rating
Very Positive
Pros

Throughout the campaign you'll always be running against the clock. You have a limited window of time to save humanity before the aliens take over completely. Successful missions only set them back slightly. Unsuccessful missions set you back significantly. It always feels like you're in an uphill struggle and failing means the end. It always feels like you're not gaining an advantage and the aliens have something else in store. This is reinforced in the missions. You never know what type of aliens there will be or what their reinforcements will bring. Encountering new species makes you fear for the well-being of your squad. It's rare for a game to keep you feeling like this.

Pro

It's fun to manage your squad
One of the main aspects of XCOM 2 is preparing your squad for each mission. You need to consider the terrain, objective, and enemy types. Based on these you'll select the appropriate soldiers, weapons, and gadgets. A lot of the missions have some leeway, so you'll be able to form a squad that fits your playstyle. It can either be a group of stealthy rangers, running in with machetes to surprise the enemy. Or it can be a group sharpshooters, allowing you to systematically clear the area from afar with sniper rifles.
After each successful mission/kill your soldiers will earn experience. With enough experience you'll be able to promote them and earn learn new skills. You can also research new weapons and build them. A lot of it comes down to looting alien technology and reverse engineering it back at the base.
All these things add up and it's really exciting watching your soldiers grow into unstoppable killing machines.

Pro

Makes you feel more for your characters than most character driven games
One of the more fun parts about this game is managing your squad. You can customize the looks, voices, and even names of your soldiers. As you take your soldiers on missions you'll get attached to them. This will create a lot of tense moments when your soldiers are about to die and you desperately try to save them.
If you decide to input the names of your friends or family, multiply the tension by ten.
Know any positive aspects of this option?
Cons

XCOM 2 is not just about managing a squad of soldiers, you also have to manage your base and operations on a global scale. This includes managing your resources, identifying which missions you should prioritize, and allocating research for new technologies. It might take a while to learn everything needed to fully enjoy this game, especially on higher difficulties.
Know any negative aspects of this option?
Recommendations
DignifiedYeomra
Contributor for 2 days
CompassionateOceanus
Contributor for a year
CompassionateOceanus hasn't added their experience, pros or cons to their recommendation.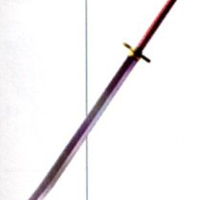 Yoshiyuki
Contributor for 5 years
Comments
See Product Page for "XCOM 2"