Here's the Deal
Slant is powered by a community that helps you make informed decisions. Tell us what you're passionate about to get your personalized feed and help others.
Marvel's Spider-Man is an action-adventure game where you play as the iconic superhero, swinging from building to building across Manhattan, and taking out bad guys from the long-running comic book series.
Pros

Pro

Swinging around Manhattan as Spider-Man is tons of fun
Traversing across buildings with Spider-Man's web-slinging ability is thrilling. Zipping across town from quest marker to quest marker is quick and convenient: with simple aiming and button presses, you aim your web at the top corner of a skyscraper, for example, and then you swing through other buildings and across the busy streets to get there. Keeping up this momentum lets you get from one place to another in record time. The rumble feature and the rattling camera effects from your boots in speed give you the perfect amount of feedback to help you feel like you're really in Spider-Man's shoes. It's so fun that you might find yourself swinging from place to place for no reason, just to have that thrill.

Pro

Interesting story that shows the human side of Spider-Man's life
The game's story is pretty impactful, showing what happens behind-the-scenes in Spider-Man's life outside of his positive and optimistic superhero persona. While you do get to see plenty of his typical silly snarks as with his mask on, what happens when he's just Peter with his friends is equally as interesting, if not more so. You get to watch as he gets to know other side characters in New York City, like his friends and his eventual enemies, all of whom work either with him or against him. Everyone has their own fleshed out, personal struggles, showcasing the actual people who both help and fight Spider-Man in his goals to save the city from the villains who come up throughout the 15-20 hour story.
It's a surprisingly riveting plot that goes much deeper than the comics and movies, and it's absolutely worth experiencing for both Spider-Man fans as well as players getting to know him for the first time.

Pro

Strategic and engaging hand-to-hand combat
Fighting against goons on the ground is a solid experience that keeps your attention for the most part. Since Spider-Man can't take many hits before going down, that's all the more reason to keep an eye on exactly which buttons you press. Chaining combos is your best bet, rewarding you with fancy and flashy acrobatics that are great to watch as well as a good deal of invincibility as you take down one bad guy after another. Boss battles are great too, with lots of excellent cinematic fights that really do a great job of showing off the whole city with their setpieces.
When you're overwhelmed in battle, you can make use of Spider-Man's nifty gadgets to help you out, like a drone you can use to get rid of anyone who's giving you too much of a hard time. Once you get the hang of using combos and gadgets to your advantage, things can get a little repetitive, but you can always up the difficulty if you're looking for more of a challenge.

Spider-Man is a really great-looking game. The skyscrapers across Manhattan in New York City gleam in the sunlight and moonlight, the streets are densely packed with shining cars and busy civilians, and the character models are all realistic enough to believe. Swinging around the city with Spider-Man's web is even more fluid with the way the camera zooms in and out to show you a full vantage point of the city, filled with tons of details that make you feel like you have a real bird's-eye view of the area. Everything has an incredible amount of polish and doesn't get old to look at.
Know any positive aspects of this option?
Cons

Aside from some fun time trial challenges, most of the side quests and other optional content are pretty boring and repetitive. Many of them are standard quests, like going to fetch pigeons or beating up random enemies. They don't feel anywhere near as engaging as the main story, either. With how standard and procedural they are, they're just there to fill up space and let you earn some rewards to customize Spider-Man's outfit with. Not to mention, it's jarring going from the tense and important story missions to these throwaway side quests, like you're wasting time.
Know any negative aspects of this option?
Recommendations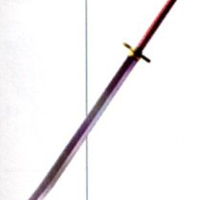 Yoshiyuki
Contributor for 5 years
Comments
See Product Page for "Marvel's Spider-Man"