Here's the Deal
Slant is powered by a community that helps you make informed decisions. Tell us what you're passionate about to get your personalized feed and help others.
Call of Duty: WWII is a first-person shooter set during World War II, focusing on the conflict between the Allies and Nazi Germany.
Genre
First-Person Shooter
Platforms
PlayStation 4, Xbox One, Windows
Steam Rating
Mostly Positive
Pros

Pro

Interesting multiplayer mode
While the multiplayer is fairly decent as a whole, the War Mode is the most noteworthy aspect of it. It's a narrative driven multiplayer mode where one team must complete objectives such as repairing a bridge, sabotaging equipment, destroying gun emplacements, and so forth, while the other team tries to stop them. This is a welcome deviation from the usual "run around a map in circles and shoot everyone" type of gameplay, giving you a very focused multiplayer mode that rewards teamwork, which can be really engaging even to players that aren't into competitive shooters.

Pro

Engaging singleplayer campaign
The campaign focuses on a US marine's journey through WWII, taking you to many well-known battles of the war such as D-Day, Liberation of Paris, and even Battle of the Bulge. It's an excellent mix of interesting main characters, well-written dialogue, excellent action set pieces, dramatic moments, and some unexpected twists along the way. Even though the campaign might last you only about 6 hours, it's still thoroughly enjoyable, giving you a very interactive movie-like experience.

Even though there are no gimmicks like jetpacks or wall-running, the gameplay in CoD: WWII is all-around solid. The controls are responsive, the aiming is fluid, and each gun handles really well. Whether you're blasting enemy soldiers with your shotgun up close or if you're picking them off with your sniper rifle from afar, it feels great. It's the type of gameplay that can grab the interest of most players and keep them coming back for more.
Know any positive aspects of this option?
Cons

Con

Pointless microtransactions
Call of Duty: WWII is yet another game that is plagued by microtransactions, allowing players to buy in-game currency point bundles priced from $2 up to $100. While it can be a means to sustain development for new content and updates in other games, CoD: WWII will just get replaced by the next installment within a year, so it's just a means to up the profit margin by milking players via their loot box addiction.

Con

Gun balance problems in multiplayer
Some guns such as the STG-44 or the BAR are a cut above the rest, allowing you to kill enemies quicker and from further away than their counterparts. If you switch to an inferior gun, the difference is painfully obvious, making gameplay much harder for you. This is mostly because a slight difference in weapon damage and range can determine if you live or die in multiplayer. As a result, experimenting with other weapons feels unrewarding, causing every player to default to the good weapons.
Know any negative aspects of this option?
Recommendations
RationalTaBitjet
Contributor for 7 months
RationalTaBitjet hasn't added their experience, pros or cons to their recommendation.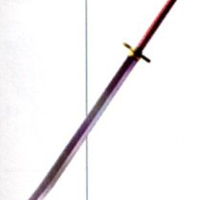 Yoshiyuki
Contributor for 5 years
Comments
See Product Page for "Call of Duty: WWII"