Here's the Deal
Slant is powered by a community that helps you make informed decisions. Tell us what you're passionate about to get your personalized feed and help others.
Injustice 2 is a fighting game based on the DC universe, complete with an original story. You can play as many of the DC universe characters, including Batman, Superman, Flash, Joker, Darkseid, and more.
Platforms
Windows, Mac, PlayStation 4, Xbox One
Steam Rating
Very Positive
Pros

Pro

Wide selection of characters and playstyles
With the base roster including nearly 30 characters, along with over a dozen additional DLC options, both fans of the superhero genre and newcomers to the universe will find a fighter that they enjoy. Catwoman's acrobatics, the slash of her claws and the crack of her whip are all unique to her, while Poison Ivy throws out clever traps to ensnare her enemies and deal powerful damage to them. From Aquaman to Wonder Woman, there are a ton of characters all with different playstyles to choose from.

Pro

Plenty of loot-based character customization
Playing through the Multiverse pits players against enemies on other planets, all with their own challenges to earn various loot to customize your character. Successful completion of these challenges earns you a wide range of powerful gear, in-game credits, and more. There are endless amounts of obtainable loot from the many Multiverse battles, along with limited-time events and exclusive rewards that will entice players to come back for more challenges.

Pro

Combat has a high skill-ceiling
For those looking to truly master combat with their favorite Injustice 2 characters, they'll have hours of practice to look forward to with perfecting long strings of combos. The tutorial only gives the bare basics of the game's fighting system, so it's up to you to discover Injustice 2's true potential. Getting the timing down for the 20+ button inputs for certain combos and finishers may sound daunting to some, but this game is great for anyone looking for a challenging fighting game to master.

Pro

Character models are photorealistic
Each character of the Injustice 2 cast looks true-to-life, giving the impression that the player is controlling a real person instead of only a video game character. The sheen on Batman's armor in the light, every detail of Harley Quinn's menacing, but playful smirk, and the fluid movement of Superman's cape as he fights: these details are all stunningly recreated with photorealistic quality, making the game look like the blockbuster films.
Know any positive aspects of this option?
Cons

Con

The story isn't great
With an overly grim plot that builds up to a conclusion with too many unexplained details, it's difficult to get invested in Injustice 2's story. Things are far too dark for the sake of it, with the plot trying too hard to be serious and interesting. Although the story is a more traditional superhero tale than the first Injustice game, there isn't much to praise with the writing.

Con

Includes unnecessary microtransactions
Injustice 2 includes microtransactions to get around the grind of leveling up characters, as well as options to purchase skins and other items. Microtransactions are harmless when they're limited to cosmetic options; implementing them for progression in a retail-priced game is unnecessary.
Know any negative aspects of this option?
Recommendations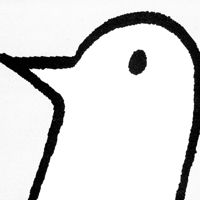 Kristaps
Contributor for 6 years
Comments
See Product Page for "Injustice 2"