Here's the Deal
Slant is powered by a community that helps you make informed decisions. Tell us what you're passionate about to get your personalized feed and help others.
Fast RMX is a futuristic arcade racing game.
Genre
Arcade, Racing, Sports
Co-Op
4 Player Local / 4 Player Online
Pros

Pro

Interesting racing mechanics add a fun challenge
There are a couple of interesting game play mechanics that add a fun challenge to the racing genre.
First is the power orbs. Trying to collect them all as you zip around the tracks can add a nice little challenge as you'll have to maneuver just right. They can be used to give you a boost of speed when no boost zone is nearby. This allows you to recover easily from crashes, overtake tricky opponents, and get boosts of speed on-demand. Knowing when and how to use them adds a fun layer to racing.
The second is the blue and orange boost zones themselves. You can phase shift your vehicle to blue or orange to take advantage of these zones. Shifting color to take full advantage of each boost while also keeping an eye on your driving provides a pretty unique challenge not often seen in other racing games.

Pro

Great split-screen multiplayer
You can play with up to 4 players in split screen mode. You'll be able to select the track, number of laps, and the vehicle speed. A really nice addition to the multiplayer mode is the option to turn the AI vehicles off. That way you can just enjoy the racing action with your friends and not have to deal with any computer controlled racers.

Pro

Enjoyable selection of tracks
There are around 30 race tracks, all of them with their own unique aesthetic. No two tracks will play out in the same way either, as each one features its own distinct style and hazards. One has you zipping around a rain forest during an intense storm. Another has you racing in a futuristic city in the sky with insane jumps. There's even a desert with raging sandstorms that will roll over the track. From futuristic cities to natural landscapes, it has a little bit of everything.

Pro

Intense racing action thanks to blistering speeds
Fast RMX is built around simply driving fast, and that sheer sense of speed is translated incredibly well into the gameplay. The background scenery whips past you as you're picking up power orbs, hitting boost zones, and dodging hazards. Maneuvering around the tracks, taking tight corners, and overtaking opponents all happens at such a fast speed that it's hard not to enjoy. Hitting a ramp with full boost just in time to overtake an opponent is awesome. Everything just moves so fast resulting in some pretty intense racing action.
Know any positive aspects of this option?
Cons

Con

Some annoying track hazards
While some tracks feature hazards and obstacles that are easy to plan around such as careful jumps and rotating blades, some are fairly obnoxious in their presentation. It can feel super cheap when you wreck due to a random boulder or asteroid hitting you. This can be especially devastating in Hero mode, where you only get one life.


Con

All vehicles play the same
There are 15 vehicles to choose from, each with their own stats, but they all pretty much play exactly the same. The minor stat differences between the individual vehicles don't have enough variance to effect the gameplay. Each vehicle controls and acts in a similar manner, with the only difference being the physical appearance.
Know any negative aspects of this option?
Recommendations
TruthfulChalchiuhtotolin
Contributor for 6 months
TruthfulChalchiuhtotolin hasn't added their experience, pros or cons to their recommendation.
PerceptiveSvetovid
Contributor for 4 years
PerceptiveSvetovid hasn't added their experience, pros or cons to their recommendation.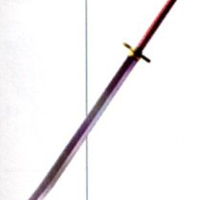 Yoshiyuki
Contributor for 4 years
Comments
See Product Page for "Fast RMX"