Here's the Deal
Slant is powered by a community that helps you make informed decisions. Tell us what you're passionate about to get your personalized feed and help others.
Knack 2 is an action adventure platformer in which you solve environmental puzzles. You'll take control of Knack, an otherworldly creature who can change size and use a variety combat abilities.
Genre
Action-Adventure, Platformer
Pros

Having two players on screen amps up the action and adds some fun new gameplay mechanics. You'll add a few new moves to your arsenal such as kicking your friend around, or bodyslamming them into enemies. Pushing your friend off the edge or watching them miss a platforming jump can also be quite funny. Thankfully, they respawn right next to you so you'll never have to wait for them to catch back up to you. If one player is having a particular issue with a tough section of platforming, you can just complete it and then warp your friend to your location. Nobody has to feel left out, and it keeps the action moving along at a steady pace.

Pro

Difficulty level feels just right
The platforming and puzzle solving feels like just the right amount of difficulty without being overly frustrating. Most environmental puzzles and challenges have pretty clear solutions while still requiring you think a bit. Most of the challenge stems from being able to execute the jumping or other platforming mechanics just right, as opposed to trying to decipher cryptic or unintuitive jumping schemes. If you fail, checkpoints are usually nearby, so you rarely ever have to replay much.

Pro

Engaging mix of enemies
There's a good mix of enemies, and the game likes to change them up often enough to where adjusting your strategy is necessary. For example, some may have an electrical shield that will have to be disabled before you can hit them. Other enemies will throw projectiles at you which have to be dodged. Some carry heavy shields that you have to break before you can damage them. Each one requires a different strategy and use of your abilities. All in all, there's enough variety in enemy types to keep you engaged and keep the fighting fresh throughout your run.

Pro

Solid gameplay with interesting platforming elements
Knack 2 has all the goodies and puzzles of most platformers - moving platforms, traps, tricky jumps, and pushing blocks onto pressure switches. But, what makes it interesting is that Knack can change his size and use various elemental armors to solve the environmental puzzles you encounter.
If there's a small doorway or opening, you can shrink yourself to fit. If there's moving gear puzzles, you can freeze them in place with your ice armor to open and close passageways. You can also make a stone version of yourself to depress pressure plates. You can only jump so many platforms before gameplay starts to feel stale, so the addition of these clever mechanics is a refreshing change and helps keep you interested until the end.
Know any positive aspects of this option?
Cons

Con

Characters are underdeveloped
Knack, the main playable character, seemingly only serves to pummel enemies and platform around the levels. He has very little personality, oftentimes only uttering generic lines such as "let's do this!". Additionally, he never seems to build up any kind of relationship with his human buddy, the protagonist Lucas. In fact, there's barely any meaningful interaction or dialogue between the two at all. This underdevelopment makes it really hard to have any connection with the characters.
Know any negative aspects of this option?
Recommendations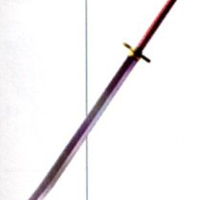 Yoshiyuki
Contributor for 5 years
Comments
See Product Page for "Knack 2"