Here's the Deal
Slant is powered by a community that helps you make informed decisions. Tell us what you're passionate about to get your personalized feed and help others.
Project CARS 2 is a racing simulator game that puts you right in the driver's seat for intense races around realistic, professional tracks, offering a ton of improvements in controls and car selection over the first installment.
Platforms
Windows, PlayStation 4, Xbox One
Steam Rating
Very Positive
Pros

Listening to every sound of the exhaust and engine from the driver's seat is exciting, making you feel like you're right behind the wheel. Other cars jetting by, the sharp noise of the wheels burning rubber on tight turns, and the clicking motion of the player character manually changing gears are all at their best, making Project CARS 2 a standout game of the genre in terms of realism.

Pro

Great selection of cars and tracks
With over 130 tracks and 180 cars to choose from, there's a great deal of variety that gives the game a lot of replay value for both single-player and multiplayer races. Open wheels, dozens of vintage cars, popular road cars such as a handful of Porsche and Lamborghini models, and tons more are all on offer, along with a near-endless combination of customizable tracks for single-player races and rule sets for AI opponents.

Pro

Finely-tuned controls with a peripheral wheel
Playing with a peripheral wheel will be the superior choice for racing game vets, and Project CARS 2 is a great choice for anyone who wants an immersive driving experience. The wheel is smooth and responsive, with rumble feedback picking up each bump in the road, the grip loosens in chaos each time you lose control of the vehicle, and it quickly tightens up once you regain control. Controlling races with the gamepad naturally isn't as responsive as the wheel, but it's still a fine way to feel the thrill of the game's speed and fluidity.

Pro

Gorgeous visuals and dynamic weather
Project CARS 2 shows off every glare of sunlight over each car, the droplets of rain over the windshield in the middle of a downpour, and the flurry of snow rushing across the field as you navigate through a blizzard. Each car is recreated with painstaking detail, and the movement of the player character's hands as they rumble in-time with the wheel or shift around to change gears looks life-like.
Know any positive aspects of this option?
Cons

Con

Difficult for new racing players
While there are some tools to help ease new racing players into the game, like an engineer that will help suggest how to tune your cars based on your preferences, Project Cars 2 can otherwise be a daunting experience. There are an overwhelming amount of cars, tracks, and customization options. The optional lines along the tracks for beginners to follow will sometimes lead players off track or into frustrating, hard-to-pull-off turns, souring the learning experience.
Know any negative aspects of this option?
Recommendations
SuccinctTlilhua
Contributor for 3 years
SuccinctTlilhua hasn't added their experience, pros or cons to their recommendation.
FascinatingKondole
Contributor for 4 years
FascinatingKondole hasn't added their experience, pros or cons to their recommendation.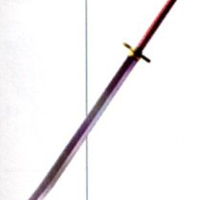 Yoshiyuki
Contributor for 5 years
Comments
See Product Page for "Project CARS 2"