Here's the Deal
Slant is powered by a community that helps you make informed decisions. Tell us what you're passionate about to get your personalized feed and help others.
Rainbow Six Siege is an online tactical first-person shooter, featuring close quarters gunfights and environmental destruction. You play as either one of the counter-terrorist organizations (GIGN, SAS, GSG-9, Spetsnaz, FBI HRT) or the available terrorist groups.
Platforms
Windows, PlayStation 4, Xbox One
Pros

Pro

Great variety of playable classes
You can choose from 10 characters on each side (total of 20) to find the ones that suit your preference, or to explore new, unfamiliar aspects of the gameplay.
As an example, there is Sledge who uses a hammer to break through walls, Flash who can blind the enemy with flash bombs, and Frost who can set up traps to neutralize enemies.
Having such a wide variety of classes not only adds depth to the gameplay, but also keeps it interesting for a long time.

Pro

Destructible environments make for a lot of fun
Even though you can't raze buildings to the ground, you can make considerable amounts of structural damage to them. You can destroy walls, floors, and various other objects in the environment using gunfire, explosions, or by just slamming something with your weapon. This is a lot of fun, especially when you're new to this game since everything will seem so amazing.

Pro

Excellent slow-paced gameplay
Rainbow Six Siege is unlike most modern FPS games. Instead of a super fast, twitch-based gameplay, it focuses on a very slow, methodical, and tactical approach to combat. You'll carefully navigate a building, peeking around every corner, using gadgets to scout out rooms, rappelling on walls, and listening to every sound around you. It's less about just shooting first and more about finding the enemy while staying hidden yourself, which is a refreshing change in the over saturated competitive FPS genre.

Pro

Rival teams have unique objectives and strategies
Rainbow Six Siege makes players' experience truly unique and engaging by giving both teams different perspective, tools, and objectives. Defenders have to hold their ground against enemy who can burst through walls at any moment. They can fortify the base using barricades and barbed wire, reinforcing doors and windows. The Attackers have to strategize, find the weakest spot in opponent's defence.
Know any positive aspects of this option?
Cons


Con

Ranked play can be discouraging
Not only does Rainbow Six Siege have a very steep learning curve, requiring you to learn map layouts, classes, weapons, and various gadgets, it also has a pretty volatile and demanding community. Even though you can play in ranked matches when you reach level 20, you'll probably get your butt kicked and get promptly flamed by your teammates. This is mostly because of the expectation that you should know everything about the game before you play ranked matches, which is only around the level 60 mark. If you happen to make the mistake of trying them before then, it might leave you with a bad memory that prevents you from wanting to try ranked play again.
Know any negative aspects of this option?
Recommendations
PerceptiveMehen
Contributor for 3 years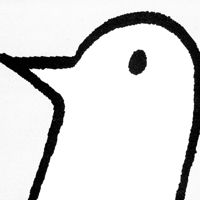 Kristaps
Contributor for 6 years
Comments
See Product Page for "Tom Clancy's Rainbow Six Siege"