Here's the Deal
Slant is powered by a community that helps you make informed decisions. Tell us what you're passionate about to get your personalized feed and help others.
The Elder Scrolls V: Skyrim is a first person action RPG with a huge open world. You play as a dragonborn and must fight to stop the dragons from destroying the world.
Genre
Fantasy Role-Playing
Platforms
Windows, Xbox, PS, Nintendo Switch
Minimum System Specs
Windows 7/8.1/10 (64-bit Version) Processor: Intel i5-750/AMD Phenom II X4-945 Memory: 8 GB RAM Graphics: NVIDIA GTX 470 1GB /AMD HD 7870 2GB Storage: 12 GB available space
Recommended System Specs
Windows 7/8.1/10 (64-bit Version) Processor: Intel i5-2400/AMD FX-8320 Memory: 8 GB RAM Graphics: NVIDIA GTX 780 3GB /AMD R9 290 4GB Storage: 12 GB available space
Pros

Pro

Deep lore rivaling classic fantasy literature
Skyrim inherits the stories and world-building of The Elder Scrolls series, which stretches back 20 years. It has numerous stories surrounding the various races (orcs, elves, lizardmen, demons, etc.), mythical beasts, gods, cataclysmic events, parallel worlds, and just about any fantasy trope you could think off. What's even better you can read the lore in books found in-game, allowing you to immerse yourself for countless hours.

Pro

Unrestrictive skill-based RPG system
Skyrim has no set character classes or equipment/spell limitations. Instead, it allows you to form your own class based on how you decide to play.
For example, sneaking increases your sneaking skill, hitting an enemy with a shortsword increases your one-handed skill, taking damage while wearing leather armor increases your light armor skill, and so forth. You can you play however you want and the resulting character will be a perfect match for your playstyle, giving Skyrim a different feel from other RPGs.
Know any positive aspects of this option?
Cons

Most of the time you can just whack an enemy until it dies and it involves very little strategy or planning to succeed.
For example, targeting specific body parts doesn't deal extra damage, nor can you cripple an enemy. There are no vulnerabilities, so you can't set furry forest animals ablaze easier than humans. The enemies also lack any real variation in how they attempt to fight you – they just run at you swinging wildly or attack you from afar.
Because of this the combat is very one-dimensional and can start feeling like a chore after a while. Luckily most of the combat issues can be fixed with mods, allowing you to enjoy a more varied and deeper combat experience.

Con

Forgetful NPCs can break immersion
After completing certain story quests NPCs get new lines added to their dialogue based on your decisions. Sometimes the NPCs might become forgetful and return to their default dialogue, which can break immersion, especially if they talk about an event that's been long resolved.
Know any negative aspects of this option?
Recommendations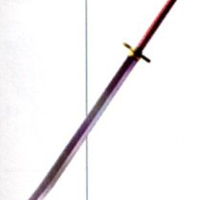 Yoshiyuki
Contributor for 5 years
Comments
See Product Page for "The Elder Scrolls V: Skyrim"