Here's the Deal
Slant is powered by a community that helps you make informed decisions. Tell us what you're passionate about to get your personalized feed and help others.
Yakuza is an action-adventure game set in Japan. You play as Kazuma Kiryu, a tough ex-yakuza with a heart of gold who gets swept back into Tokyo's seedy underworld when a powerful crime syndicate's ten billion yen goes missing.
Genre
Action-Adventure, Beat 'em Up
Pros

Pro

Memorable cast of characters
You'll encounter a diverse batch of characters in Yakuza, like Kiryu's childhood friend Nishiki who goes down a dark path that changes him, creating an intriguing drama throughout the story. There's also Haruka, a determined young girl who is looking for her mother, and ends up forming a strong bond with Kiryu as he tries to protect her from the yakuza who want to harm her. Goro Majima, one of the antagonists, is a foil to Kiryu in how wild and unhinged he is, often throwing a wrench into the game's story with his over-the-top antics when you least expect them, such as driving a truck straight through a building.
It's easy to grow attached to the cast in Yakuza and want to follow their stories throughout the rest of the games in the series. For players who jumped into the franchise with Yakuza 0, they'll have even more backstory on these characters and their struggles in this installment.

Yakuza tells the story of Kiryu getting dismissed from the yakuza, only to get swept right back into their world once his loved ones are in trouble. As he tries to find out what happened to his love interest, Yumi, he meets Haruka, and learns to care for her as if she were his own daughter. While protecting Haruka from the yakuza who target her, Kiryu discovers more about how she and Yumi are both connected to a larger crime of ten billion yen that's gone missing from the crime syndicate, all the while his best friend Nishiki pulls strings from the shadows.
Overall, the story leans successfully on its memorable characters and Kiryu's attachments to them. Finding out what happened to the missing ten billion yen also includes figuring out why Nishiki went down such a dark path, finding Yumi, and keeping Haruka safe. It's compelling to play through the game and discover these answers while also getting to know the characters more along the way.

Pro

Dense and realistic open world set in Japan with a dark atmosphere
Yakuza takes place in the district of Kamurocho, a painstaking recreation of the actual Kabukicho district in Japan. It's not a huge location, but it's packed with details that make it seem much larger.
Gleaming with city lights and brimming with people, Kamurocho is the red light district of Tokyo, filled with all types of restaurants with various cuisines, stores for you to shop at, and places for entertainment and mini-games. The dark tint over the city also gives the game more of a serious and mature atmosphere, grounding you in the world in a memorable way. Even for a PlayStation 2 game, it's realistic enough that it makes you feel like you're actually there.

Pro

Great amount of side content
In between story missions, Kiryu is mostly free to run around the city and engage in optional side quests or mini games. Side quests in Yakuza mostly deal with various shady characters trying to scam Kiryu out of his money, like a supposed loan collector who calls his cell phone and demands that he pay up or get beaten up, and a thuggish guy collecting toll money on a street and also threatening to fight Kiryu if he doesn't pay. Mini games can be found in the SEGA arcades, like the classic UFO catcher, or elsewhere at the mahjong parlor, the shogi building, the karaoke parlor and much more.
Know any positive aspects of this option?
Cons

Con

The game hasn't aged that well
Even though Yakuza innovates in the story it tells and the themes it tackles -- at least for its time back in the mid-2000s -- certain issues make it hard to go back and enjoy the game properly these days. The graphics are muddy and not all that pleasing to look at, and the beat 'em up fighting gameplay is stiff and repetitive. There's also a lot of stuttering while running around the city, with the game going through a mini loading process and the camera swinging to a separate angle each time you go down a separate street.
Yakuza was certainly ambitious for its time, though you may want to consider playing Yakuza Kiwami -- the remake of this game -- if you're not keen on going back to a PlayStation 2 title.

Con

Laughably bad English localization
The localization is really awful. This is the only game in the series with English voice acting, but they messed it up so badly that the developer and publisher decided to keep the Japanese voice overs from Yakuza 2 onward. While the characters' actual voices are okay, featuring some strong talent, the actual voice direction is painful to listen to, sounding a lot like a cheap action movie. They botched the translation from Japanese to English, adding excess swear words to sound tough or cool, but they just come off as comical, and not in a good way.
This is another reason why you may want to pick up Yakuza Kiwami instead, since the remake has the Japanese voices and English subtitles.
Know any negative aspects of this option?
Recommendations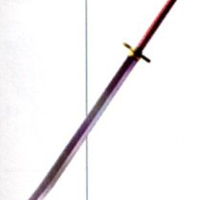 Yoshiyuki
Contributor for 4 years
Comments
See Product Page for "Yakuza"