Here's the Deal
Slant is powered by a community that helps you make informed decisions. Tell us what you're passionate about to get your personalized feed and help others.
Forbidden Island is a cooperative board game for 2 to 4 players from the creator of Pandemic. Players are explorers looking for treasure on a sinking island. The goal of the game is to retrieve the four treasures scattered around the isle and get back to the helicopter to fly away.
Pros

Forbidden Island can be taught within a few minutes to absolutely anyone. It starts off slow and progressively leads into more complicated situations, so there's time to get into the feel of the game. You only need to know how to do four actions, and the result of them is instantly visible, there's pretty much nothing to micromanage.


Pro

Great physical components
The components of Forbidden Island are not only visually beautiful, but also durable, so they should hold up to wear and tear just fine. The game comes in a high-quality tin box and is full of thick and sturdy island tiles, durable cardstock cards, and eight treasure figures made of soft plastic.

The game looks amazing, it's full of colorful high-quality artwork that really enhances the theme of treasure hunting on a mysterious island. The game's box already gives a great first impression, featuring a big copy of the "Lighthouse" location tile. These locations that form the island have a huge variety of detailed and great-looking art on them.
On a design note, it is also very well done in the sense that it's easy to distinguish which tiles are sinking, even in the blue-ish looking locations.

The rules of Forbidden Island are straightforward. After setting up the map and choosing the difficulty, you are randomly assigned one of the six different classes. During your turn you can take up to three actions in total. All actions cost 1 point, you can move, shore up a drowning tile, give a treasure card to another player on the same tile, or collect a treasure. After that you draw two cards from the treasure card deck and take a number of flood cards equivalent to the water level.
The game is won when you play a "Helicopter lift" card on the "Fool's Landing" tile while you have all players on it and you've uncovered all the treasures. There are many lose conditions – you can lose if the water level reaches the highest mark, if both the tiles housing the same treasure drown before you manage to get it, if the "Fool's Landing" tile drowns, or if a player drowns.

Forbidden Island lets you adjust the difficulty, which is great because you can adjust to the group you're playing, be it a group of experienced gamers or your family. This is done by moving the slider on the water level meter to one of the four sections. Basically, you start with a higher initial water level.

There are many variables to Forbidden Island that keeps it replayable. The cards you draw and the map you create will always vary and the fact that you get a random class makes the game feel different every time.
The six classes have highly different abilities, for example, the pilot can use an action point to fly to any tile on the island, the messenger can give treasure cards to another player anywhere on the map, and the engineer can shore up two tiles on the same turn for one action point.
Know any positive aspects of this option?
Cons

Con

Quarterbacking / alpha-gamer issue
Forbidden Island suffers from the same issue as many cooperative games – a dominant player might make decisions for everyone. Table talk is absolutely necessary in this game to win, and the fact that everyone's cards are visible, and the discard pile can be looked through doesn't help the problem.

Pretty much everything that happens in this game revolves around the cards that are drawn. The map itself is set up by drawing tiles, so you can get very unlucky with the placement of the "Fool's Landing" tile and the distance to the treasure locations you need to reach in order to win. You can also get unlucky with the treasure card deck that has some "Water Rising" cards shuffled in between – if you draw a few of these in quick succession, you might make important locations sink and lose straightaway.

Con

Possibly too light for experienced gamers
The game is very similar to Pandemic, but much easier in the sense that it sacrifices many concepts in favor of accessibility. Due to this Forbidden Island might feel repetitive, simplistic, and not very complex to a more experienced gamer because there are not as many strategic possibilities.
Know any negative aspects of this option?
Recommendations
DignifiedKamrusepa
Contributor for 2 years
DignifiedKamrusepa hasn't added their experience, pros or cons to their recommendation.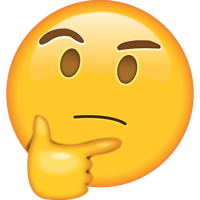 Rūdis
Contributor for 4 years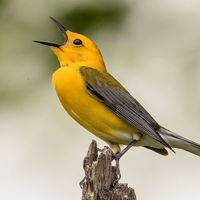 Aubrey
Contributor for 8 years
Aubrey hasn't added their experience, pros or cons to their recommendation.
Comments
See Product Page for "Forbidden Island"