Here's the Deal
Slant is powered by a community that helps you make informed decisions. Tell us what you're passionate about to get your personalized feed and help others.
Donkey Kong Country: Tropical Freeze is a 2D platformer with challenging, dynamic levels and two-player co-op.
Platforms
Wii U, Nintendo Switch
Pros

Pro

Modernized feel to age old classic platformer action
The look and feel of Tropical Freeze is very reminiscent of the original Donkey Kong Country game for the SNES, offering plenty of nostalgia. The 2D view and traditional platformer play is in-tact, with modern updates like polished graphics, cinematic camera angles, and tight, responsive controls. Everything feels familiar while still improving on the old school ideas. Anyone who loves retro gaming will probably enjoy Tropical Freeze.

Pro

Challenging platformer gameplay
Platforming is a challenge without feeling cheap. The game will push you sometimes, especially with all the moving parts in each levels where you have to quickly adapt to new obstacles. As you run up to a gap of some kind or a wall you have to scale, you might see the solution as you approach, only for the environment to suddenly change on-the-fly. That ledge you thought you could reach is now too high, or the stones you're standing on start to move, or the camera might even shift to cut off your usual side view of the level. The difficulty is fair since it encourages you to think on your feet, meaning you naturally get better as you keep trying to get the timings down just right.

Pro

Creative level design
A lot of thought and effort went into the level design in Tropical Freeze. The massive side-scrolling forests, jungles, mines, underwater zones, and many other locations are filled with spectacles that naturally fit into the gameplay. There are gigantic sea monsters following your every move with platforming obstacles, intriguing animal-like creatures who float around as possible pillars and ledges for you to grab onto, and parts of the environment that come crashing down unexpectedly that you have to react to in time. Each of the platforms you encounter are way more than simple, random blocks sticking in the field, helping you feel like you're traversing actual living, breathing locations.
Know any positive aspects of this option?
Cons

Con

Optional bonus rooms are boring
The optional areas in the game are pointless and boring. They're pretty much a single room with a bunch of floating platforms with bananas on them. All you have to do is reach all of the bananas to "complete" the bonus area. Compared to the huge, creative levels in the rest of the game, these are way too flat and repetitive in design. Thankfully, unless you're going for 100% completion, you can avoid these rooms altogether.
Know any negative aspects of this option?
Recommendations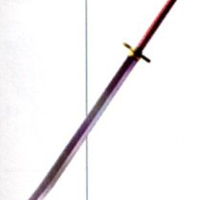 Yoshiyuki
Contributor for 5 years
Comments
See Product Page for "Donkey Kong Country: Tropical Freeze"