Here's the Deal
Slant is powered by a community that helps you make informed decisions. Tell us what you're passionate about to get your personalized feed and help others.
Stone Age is a board game that mixes worker placement, dice rolling, and civilization building into one. It's for 2 to 4 players. You take on the roles of chieftains managing their tribes and trying to become the best. The game is won by the player with the most points when either the civilization card deck is depleted or there are no more buildings that can be built.
Pros

Each game of Stone Age will turn out differently. Obviously, your dice rolls are going to lead to different results, and the buildings and civilization cards you draw are going to be in a new order.
There are many paths to victory, you can always try a different strategy. Best part is, no strategy is superior, you get points from many things, so don't be afraid to experiment.

Pro

Beautiful aesthetics and theme
The visual design of Stone Age is very detailed and thematic. Both the artwork and the components look great and highly compliment the gameplay.
The gameboard and the player sheets feature stunning artwork of prehistoric scenery, the first player token is a silly drawing of a sitting chieftain, and the cards have some thematic nuances – stone tablets, figurines, prehistoric boats, etc. The resource tokens resemble what they're supposed to be – food, wood, gold, bricks, and stone. The player tokens are colorful and patterned meeples.

Stone Age is a game suited for people of all ages and gaming backgrounds because it's easy to learn and it provides quite a bit of strategic depth. The basic gist of Stone Age is easy – there are three phases in a round: placing workers, resolving actions, and feeding the tribe.
Players take turns placing their workers on empty spaces on the gameboard, signified by circles. There are resource areas, special areas, civilization cards, and hut tiles. There can't be more workers than circles in an area.
After all the workers are distributed, players resolve actions in any order they choose. Depending on where you placed your workers, you either roll dice for resources or receive other bonuses in from special areas – tools, civilization cards, buildings, food generation, etc.
When all actions are complete, players must feed their tribes. This is done by returning the food resource to the pile. You pay one food per worker. If you generate food from the agriculture area, then you subtract that amount from the total.
Know any positive aspects of this option?
Cons


At its core Stone Age is a dice rolling game. You choose what you're rolling for and how many dice you're going to use when sending workers to a resource gathering space, and your roll will impact what you get. Some civilization cards also include dice rolling to decide which players get what resource.
The number is always rounded down, for example, if you sent two workers to gather wood, you'd roll two dice. One piece of wood costs 3. If you rolled 8 in total, then you'd get only two pieces of wood and you'd be missing one more pip.
Know any negative aspects of this option?
Recommendations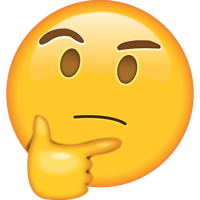 Rūdis
Contributor for 5 years
Comments
See Product Page for "Stone Age @ Board Game Arena"