Here's the Deal
Slant is powered by a community that helps you make informed decisions. Tell us what you're passionate about to get your personalized feed and help others.
The Mass Effect trilogy is an action RPG third-person shooter developed by BioWare.
The gameplay is a mix of action role playing and third person shooting that takes advantage of AI team based combat. There is also large universe to explore that features many characters where interaction contains choice based branching dialogue.
Genre
Action Role-Playing, Third-Person Shooter
Platforms
Windows, PlayStation 3, Xbox 360
Pros



Pro

Understanding of the world is required to make informed decisions
The games introduce a large number of races, very distinctive in both appearance, traits and history. Throughout the trilogy the politics and relationships between these races are explored and must be navigated by Commander Shepard. In Mass Effect the worlds and races are not merely background information, they must be understood and indeed shaped by the player.


By purposefully adding in fantastic voice acting it causes the player to feel more engaged and elicit emotional responses out of them. This is a tool used on purpose in order to make the player feel more immersed in the world of the game. 40 000 lines of dialogue in Mass Effect 3 alone. Top-tier cast includes Jennifer Hale, Mark Meer, Ali Hillis, Seth Green, and Martin Sheen.

Pro

Choose your own adventure
The player is required to make many choices over the course of the three games, all of which have far-reaching consequences. Not just friends, but entire species can live or die based on player decisions. Morality is also not prescribed - the player is free to make Shepard be who they want them to be.
Pro

Memorable cast of authentic characters (Mass Effect)
Mass Effect has an amazing cast of both human and alien characters who feel like real people. While just about any NPC you meet is fantastic, your squad members are the ones that stand out the most. They all have backstories and traits that are believable and natural.
Ashley is a human soldier who joins your team early on. As you chat with her in between missions, you get to learn about her history with her family and religious faith back on Earth. But then as you explore the Citadel, the game's main hub area, she makes snide comments about all the aliens around, keying you in on her true feelings about non-humans. By contrast, your scientist team member Liara is an asari: Mass Effect's species of blue female-only aliens. Despite being reserved and shy, Liara often jumps at the chance to gush about her research. Talking to her gives you the chance to learn more about the asari and why exactly she's so devoted to her academic studies.
Getting to know everyone through dialogue and squad banter is a lot of fun, making it easy to grow attached to your favorite characters.
Know any positive aspects of this option?
Cons

Con

Poor ending that undercuts all players decisions made before it
It is widely known that the ending to Mass Effect was not great. Sadly it disrespects the players investment into the game, all of their choices leading up to the conclusion. By not allowing the player to have any meaningful feedback after the last choice in the game is made it does not allow for a sense of closure and makes everything done beforehand seem futile as if it was a waste of time.

Con

Cliched characters, plot, and subplots; full of tropes
A large amount of the content in the game is very cliched and overdone. Character development is fairly stunted; it often feels more like you're collecting and wooing a personal harem than fighting to save life in the galaxy. The characters around you hardly have a personality beyond "Whatever you say, Commander Shephard!" - The focus is on the player at all times, like a story accidentally told from the point of view of a narcissist.
The codex in the first game of the series developed a very unique hard sci-fi setting reminiscent of Asimov, Clarke, or Niven - something never attempted in a video game, but rather than developing on this, it was abandoned as the series progressed and more common sci-fi tropes took over. Disappointing to say the least.



Con

Gameplay of first title leaves a lot to be desired
It's very evident that Bioware developers were completely new to third-person shooter mechanics with the first Mass Effect game. Level design is extremely bad, shooter mechanics and abilities are clunky to use. Most of your enjoyment is going to come from the story progression, not the actual gameplay.
Something to keep in mind though, is the fact that the first game was not designed as a shooter, but more as an RPG, which is why many of those shooting elements feel off, compared to the later games.
Many of the gameplay problems are smoothed over and fixed as the series progresses. For example, Mass Effect 2 featured a more refined cover system, with Shepard being less likely to suddenly break out during combat and subsequently killed. Guns in Mass Effect 2 and 3 also required ammo, instead of players being able to shoot indefinitely in Mass Effect 1, which caused guns to overheat if fired long enough.
Con

Gameplay not consistent across games
ME1 is more of an RPG with some shooter elements; ME2 and ME3 are more cover-based shooters with RPG elements.
Know any negative aspects of this option?
Recommendations
FlexibleTheia
Contributor for 9 months
FlexibleTheia hasn't added their experience, pros or cons to their recommendation.
Hannibal
Contributor for a year
Hannibal hasn't added their experience, pros or cons to their recommendation.
Dmitry
Contributor for 4 years
NicePeklenc
Contributor for 3 years
IntuitiveBaalshamin
Contributor for 3 years
PrincipledEidothea
Contributor for 3 years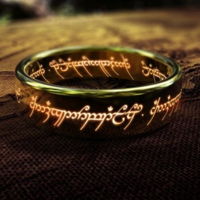 lords
Contributor for 3 years
MellowApoLaki
Contributor for 3 years
MellowApoLaki hasn't added their experience, pros or cons to their recommendation.
Comments
Flagged Pros + Cons
40 000 lines of dialogue in Mass Effect 3 alone. Top-tier cast includes Jennifer Hale, Mark Meer, Ali Hillis, Seth Green, and Martin Sheen.
See Product Page for "Mass Effect Trilogy"