Here's the Deal
Slant is powered by a community that helps you make informed decisions. Tell us what you're passionate about to get your personalized feed and help others.
Warframe is a free to play sci-fi third-person co-op action shooter. A very cinematic shooter that also has a very original look. The gameplay is fast and consists of gunplay and melee brawls, allowing for a great selection of playstyles and maneuvers.
Pros

Pro

Great selection of classes
In Warframe, you're able to play as one of the many Warframes, which are essentially character classes. You start off by choosing one of the three basic frames. Excalibur who specializes in swords and has an ability to equip an energy sword and shoot beams of energy. Volt who uses electricity to boost his damage, movement speed and attack speed. Or Mag, a frame specializing in magnetism and controlling the enemy. After that you can run missions to find plans for new ones, or purchase them with platinum (the real-money currency).
There are currently more than 30 basic Warframes and their "Prime" variants, which are superior versions of the basic frames.

Pro

Great contact physics
Many online titles and MMOs feature combat with poor contact physics, so it often feels like you're not actually hitting the enemies. In Warframe, hitting an enemy with a hammer will make them fly and sliding at their legs will make them trip. This makes it feel more like a single player game than an online co-op game.

Pro

A huge array of weaponry
Warframe boasts over 300 weapons, split into 3 classes: Primary, Secondary, and Melee. Primary weapons are the big guns such as assault rifles, shotguns, bows, and grenade launchers. Secondary weapons are the sidearms, usually handguns, machine pistols, and thrown weapons. The melee weapons consist of swords (even katanas), hammers, fist weapons, scythes, and others.
Most of the weapons have their own unique strengths and weaknesses. For example, the Simulor is a weapon which creates small balls similar to black holes, which pull in and kill enemies. Unfortunately, the range is very short, so you'll have to predict enemy movements and place the shots carefully. Another example is the Zarr, a massive canon, which has two firing modes, allowing you to use it as a canon or a shotgun. The downside is that you'll get damaged by your own explosions, so you have to always keep distance.
The weapons can also be upgraded, adding various elemental damage types such as radiation or corrosion. You can also improve other stats such as rate of fire, crit or reload speed.

Pro

Fast-paced, space ninja action
Warframes are essentially space ninjas that can move incredibly fast. Just running won't be enough, so you'll have to build momentum by sliding, jumping, and rolling. Each of these moves also help you dodge enemy attacks, while allowing you to attack. It takes a while to get used to the fast pace, but when you do, it feels incredibly satisfying.
Know any positive aspects of this option?
Cons

Con

Can get repetitive easily
At the very core, Warframe is a game that needs a lot of grinding. You'll always be grinding for new blueprints, relics, materials, credits or just leveling your existing equipment. After a while some of the mission types such as defense (where you fend of waves of enemies), will get really boring. Then it turns out the blueprint or relic is really rare and you'll probably have to repeat that mission about a hundred more times. Coupled with the fact that there's no real progression outside the Mastery Rank, some players may quickly lose interest.

Know any negative aspects of this option?
Recommendations
RespectfulTheispas
Contributor for a month
RespectfulTheispas hasn't added their experience, pros or cons to their recommendation.
MellowEtugenEke
Contributor for 10 months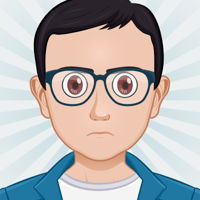 RickZeeland
Contributor for 5 years
Comments
See Product Page for "Warframe"