Here's the Deal
Slant is powered by a community that helps you make informed decisions. Tell us what you're passionate about to get your personalized feed and help others.
They Are Billions is a strategy game set in a world overrun by zombies. You take command of the last human settlement, trying to rebuild civilization while surviving against endless hordes of zombies.
Steam Rating
Very Positive
Pros


Pro

Superb feeling of tension
Surviving in the post-apocalyptic world of TAB isn't an easy task. You always need to cover every side of your settlement with soldiers, walls, or defense turrets. When your settlement grows larger, it becomes much harder to defend everything evenly. As a result, you might accidentally let one zombie slip through your defenses, setting off a chain reaction that infects your entire settlement. This thought always stays at the back of your head, keeping you on your toes throughout a playthrough. It's a quality seen only in a few other games, making it a very memorable experience.

TAB is a mix of RTS gameplay, colony building, and tower defense elements where your main goal is to survive. You only have one building and a group of soldiers at first, so the key to success is gradually exploring the map, clearing out zombies, collecting resources, and constructing new buildings to expand your settlement. The main obstacle, however, are the increasingly large zombie hordes that occasionally try to invade your settlement. To prevent his, proper defenses and military might is a must, requiring you to properly balance your resources between expanding and training new soldiers. Even though it may seem difficult at first, you'll gradually improve, making it exciting to see how far you can get in each playthrough.

While a post-apocalyptic world overrun by zombies isn't the most original game idea, the Victorian Era steampunk setting helps immensely to freshen it up. You get to witness the aftermath of a zombie apocalypse with a backdrop of Victorian Era architecture, brass structures, steam engines, and various steampunk gadgets. Even if you're already tired of killing zombies, seeing a gentleman with a top hat disintegrate zombies with a giant steam-powered robot is a new experience.
Know any positive aspects of this option?
Cons

They Are Billions is a game about optimization and micromanagement, requiring optimal building placements, efficient resource management, and precise unit control, even on the easiest difficulty settings. It's sometimes hard to keep up with these three tasks, especially if you've just started out with TAB or if you're new to strategy games in general. As a result, it might feel frustrating and needlessly difficult until you get a hang of it.

They Are Billions is still in early access, so not all the content that's been planned for it has been added yet. You're left with only being able to play the Survival mode, where you have to survive for over 80 in-game days to win. After beating it once, there's very little incentive to play again, other than improving your high score.
Know any negative aspects of this option?
Recommendations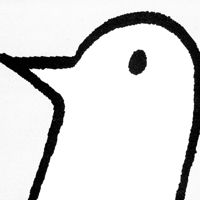 Kristaps
Contributor for 5 years
Kristaps hasn't added their experience, pros or cons to their recommendation.
Comments
See Product Page for "They Are Billions"