Here's the Deal
Slant is powered by a community that helps you make informed decisions. Tell us what you're passionate about to get your personalized feed and help others.
GoNNER is a procedurally-generated platformer with roguelike and shooter elements. You play as Ikk, a mysterious creature trying to cheer up its whale friend Sally by slaughtering red creatures.
Genre
Action-Adventure, First Person, Platformer, Roguelike
Platforms
Nintendo Switch, Windows
Pros

GoNNER takes a very minimalist approach to visuals, using the bare minimum to decorate its levels and portray the on-screen action. There's a solid color background, sketched lines that create the world's platforms, yellow projectiles and colorful (mostly red) characters. Despite the sheer simplicity, it looks really nice while also making the worlds inhabitants more interesting, since you're not excessively focusing on environmental details. GoNNER feels like a refreshing change of pace in an era of games where every developer tries to cram as much into a single screen as possible.

Pro

You retain progression after dying
Playing roguelike games can be disheartening, because messing up means all your effort will go to waste. In GoNNER, even after you die, you still retain the gear you've collected, which can be viewed by visiting "Death" in its monochrome domain. There you can select from the collected pieces of gear and head into a new playthrough. As a result, GoNNER is a great choice for players that would like to try a roguelike game, but dislike the idea of starting from scratch every time they die.

Pro

Intense platforming gameplay
While the vast majority of GoNNER's gameplay consists of running, jumping, and shooting groups of mysterious red creatures, two design choices really up the intensity of each playthrough.
First, the procedurally-generated environments are fairly narrow. This means combat turns into claustrophobic encounters where there's very little room to evade and kite enemies. Because of this, most kills will happen at point blank range, making it feel a little too close for comfort.
Second, while enemies and objects of interest are always visible, the level's platforms fade into existence as you move close to them and disappear as you move away. This adds a layer of uncertainty, slowing down the exploration since it's hard to tell where you'll hit a wall and where you'll tumble down into a pit of enemies.
These two aspects combined with the permadeath mechanic, create a very intense roguelike experience that can easily keep you entertained for dozens of hours.
Know any positive aspects of this option?
Cons

Con

Might feel a little too cryptic at times
Aside from the intro sequence where you're taught to jump and shoot, GoNNER never provides an explanation about anything, whether it's the gameplay mechanics or its mysterious setting. While the concept of "figuring stuff out on your own" works well in other games, here it just serves to needlessly add confusion on top of difficulty, which can worsen the experience for some players.
Know any negative aspects of this option?
Recommendations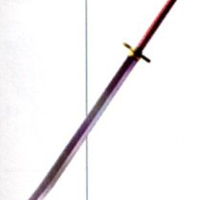 Yoshiyuki
Contributor for 4 years
Comments
See Product Page for "GoNNER"