Here's the Deal
Slant is powered by a community that helps you make informed decisions. Tell us what you're passionate about to get your personalized feed and help others.
Freedom - The Underground Railroad is a cooperative game for 1 to 4 players. Players are conductors that use teamwork to lead slaves from 19th century USA to Canada through the underground railroad. The players have 8 rounds to win, each player has a unique special ability that will aid them.
Play Time
60 - 120 Minutes
Pros


Pro

Implements historical education into the gameplay well
The game can be used as a great educational tool and it features plenty of historical moments, locations, and iconic people. Some games can be a bit preachy when they have historical aspects, luckily Freedom finds the right balance, making for a fun game that has plenty of historical components.

The looks of Freedom enhance the gameplay experience a lot. The gameboard is a huge, vintage-looking map of the United States with a newspaper look on the left side where cards and tokens are placed. The event cards feature black and white photos of historical characters, events, and places, as well as some history facts.


Pro

Good quality components
The pieces should hold up to multiple plays and they can easily be stored in the game's box. The components don't feel cheap. The gameboard itself is huge, quite thick, and foldable, the cubes representing slaves are wooden, all the tokens are made of thick cardboard, and the cards are made of nice and durable cardstock.

Pro

The basics are simple
The gameplay gets progressively more difficult as the game progresses, but the basic rules are easy.
The game takes part over 8 rounds, each divided in 5 different phases – slave catcher phase, planning phase, action phase, slave market phase, and lantern phase. The players must move the slaves, raise money to purchase abolition and movement tokens, all while evading slave catchers that move both randomly (by dice roll in the first phase) and in the direction of the slaves if they happen to walk on the path.
To add to this, there are also event cards you can purchase, some of which can help, and others that provide de-buffs. Some cards can be used upon purchase, whereas others provide an effect until removed.



Know any positive aspects of this option?
Cons




A popular issue in cooperative games – the more experienced player might take the reins and tell everyone what the best moves would be. In Freedom nothing is hidden, everyone controls the same units and knows what each other's special abilities are, so this is particularly prevalent.


Freedom is a complex puzzle that can easily drain the players trying to balance movement, money income, purchases, etc. Every action you take can have a lasting effect on the game, and you might not even notice. There's a limited number of actions you can do before you simply run out of options, so you'll be trying to figure out what the best move is, while, in fact, none of the moves are good, you're often looking for the best of the worst.

Know any negative aspects of this option?
Recommendations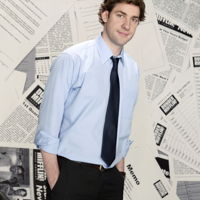 Slimothy
Contributor for 9 years
Slimothy hasn't added their experience, pros or cons to their recommendation.
Comments
Have a question about Freedom - The Underground Railroad?
Leave a comment for Rūdis, thermoplastics and 1 other contributor.
See Product Page for "Freedom - The Underground Railroad"