Here's the Deal
Slant is powered by a community that helps you make informed decisions. Tell us what you're passionate about to get your personalized feed and help others.
The Elder Scrolls V: Skyrim is the fifth installment in the Elder Scrolls series, which is a fantasy action role playing game set in an open-world. Players control their character in a first person view and explore an expansive map through open choices.
Platforms
Windows, Xbox, PS, Nintendo Switch
Genre
Fantasy Role-Playing
Minimum System Specs
Windows 7/8.1/10 (64-bit Version) Processor: Intel i5-750/AMD Phenom II X4-945 Memory: 8 GB RAM Graphics: NVIDIA GTX 470 1GB /AMD HD 7870 2GB Storage: 12 GB available space
Recommended System Specs
Windows 7/8.1/10 (64-bit Version) Processor: Intel i5-2400/AMD FX-8320 Memory: 8 GB RAM Graphics: NVIDIA GTX 780 3GB /AMD R9 290 4GB Storage: 12 GB available space
Pros

Pro

Massive sandbox to explore at your own pace
The in-game map is absolutely gigantic. There are so many places to go and so much to do in the world, easily giving you hundreds of hours of content.
Exploring the wide range of environments, from the snowy mountains to the richly-detailed towns and cities is such a joy because of how lush and beautiful everything is. Wandering around often surprises you with new side quests to find off the beaten path, with new characters to meet and history to learn about in whichever area you find yourself in. You can get into all sorts of battles with powerful enemies or stumble into hidden dungeons with awesome loot at the end. Or you can sneak around towns at night stealing peoples' stuff while they're asleep to sell everything off for money. And there's just a ton of other intriguing secrets and fun diversions to discover as you adventure throughout the world.
Pro

Breathtaking environments and character models
Skyrim is a living tapestry. The landscapes are simply beautiful (and can be further improved with mods), and "fantastic" doesn't do the world justice. The dungeons are particularly well designed and will add to your feeling of suspense while you're delving into them. The overall design of the game is rather dark and moody, which just works perfectly.
Pro

Moral choices that can affect gameplay
Things like stealing (and getting caught), fighting or killing in towns will change how the game plays as now those people or towns will be angry with the player, which makes things much more difficult. There are also many moral choices in game such as if one should betray the person who gave then their quest by keeping the treasure they were hired to return. All of these things will change how the game plays and how NPC's react to the character making for a simulated real world of consequences.
Bethesda Softworks has upheld a tradition of releasing their internal content-creation tools to the public since Morrowind (2002). Many modders transition to new Bethesda games as they are released, bringing their experience with them and helping newcomers through forums and wikis. As a result, Skyrim's mod selection is outstanding in both variety and quality.
Pro

Total freedom in how you choose to play through the world's different factions
You can set off to any of Skyrim's different towns and discover new storylines from interesting factions that flesh out the world and the lore, with great characters and their own absorbing narratives to get lost in. There are a good number of these factions, like the scholars at the snowy College of Winterhold, the secretive assassins of the Dark Brotherhood, or the cohort of rogues and bandits of the Thieves Guild. After picking whichever faction you want to learn more about, you can eventually become a Master of the guild and learn new skills for your character. Playing through each of their individual stories lets you really feel like a member of the faction you choose, like with how the Thieves Guild sends you on missions to pick locks and steal valuables without getting caught by the guards.
And if you only get through some of the faction's story and decide you don't enjoy it, you can easily go find another one and play through that one instead. There are no limits on how you play through the plot, with Skyrim giving you the flexibility to pick up stories, set them down, and come back to them whenever you feel like it.
Pro

Play however you want to play thanks to an unrestricted skill system
Skyrim has no concept of character classes, and there are no restrictions on what equipment or magic a given character can use or learn. A character's capabilities are defined by skills (e.g. heavy armor, marksman, enchantment) which automatically improve as they are used. Levels are gained by increasing skills, and each level grants one perk -- a passive, secondary effect which further enhances a particular skill -- and increases an attribute of your choice (Magicka, Stamina or Health).
Know any positive aspects of this option?
Cons

Most of the time you can just whack an enemy until it dies and it involves very little strategy or planning to succeed.
For example, targeting specific body parts doesn't deal extra damage, nor can you cripple an enemy. There are no vulnerabilities, so you can't set furry forest animals ablaze easier than humans. The enemies also lack any real variation in how they attempt to fight you – they just run at you swinging wildly or attack you from afar.
Because of this the combat is very one-dimensional and can start feeling like a chore after a while. Luckily most of the combat issues can be fixed with mods, allowing you to enjoy a more varied and deeper combat experience.
Con

Immersion can be broken due to game limitations
While the game offers players many choices some of these choices are not reflected in the game accurately. There are instances where NPCs should know who your character is or what classes they belong to but due to the limitations of the tech used in the game it is unable to "remember" these things and so NPC text will often break immersion in the game by saying the wrong things.
Con

Buggy and crash prone
Skyrim, like all Bethesda in house game engines (GameBryo) is buggy and prone to crashing. Non modded games have plenty of issues, but to then add mods on top is just asking for a crash or corrupt game save.
There are still many community mods for Skyrim that try to make the game more stable by addressing memory issues and general buggynes. While the game is not as buggy as it was upon release, there are still many people that have issues with the game crashing on boot or just randomly which is why these mods are still widely used and still very relevant.
Know any negative aspects of this option?
Recommendations
LogicalBoann
Contributor for 4 years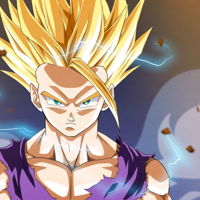 Seth
Contributor for 6 years
Comments
Have a question about The Elder Scrolls V: Skyrim?
Leave a comment for RickZeeland, Seth and 1 other contributor.
See Product Page for "The Elder Scrolls V: Skyrim"