Here's the Deal
Slant is powered by a community that helps you make informed decisions. Tell us what you're passionate about to get your personalized feed and help others.
The Witcher 3: Wild Hunt is an open-world action adventure game that is controlled in the third person created by CD Project Red.
The gameplay consists of action role playing elements where the player journeys through a vast world leveling up their character and his equipment in order to progress the storyline.
Platforms
Windows, PS4, Xbox One, Nintendo Switch
Steam Rating
Very Positive
Native resolution
1080p, ~500p on Switch
Pros


Pro

Breathtaking landscape and scenery
Pro

Vast and beautiful open world to explore
The world is gorgeous in how untainted it is, with many locations to see and visit. Full of vibrant life, the medieval-style setting is simple and understated, with wide open fields, rainy meadows, snowy mountain ranges, and modest wooden towns and cities for you to roam around on horseback or on foot. There are tons of secrets to find all over, like monster lairs to destroy for loot, treasure maps to follow, and hidden side quests in remote villages. The in-game clock keeps the skies changing with the hour as you cross from city to city, country to country, brightening the horizons with brilliant, golden sunrises in the morning and burning crimson sunsets in the evening. Everything is amazing to look at, encouraging you to wander around aimlessly just to take in the sights.
Pro

Memorable and meaningful side quests
The Witcher 3 sets a new standard with how well-done the side quests are. Since Geralt is a witcher, meaning he specializes in dealing with monsters with his swords and magic spells, people often go to him when they need a monster problem taken care of. Some of these problems involve people who have lost loved ones to a monster and simply want help tracking down their corpses to give them a proper send-off, or they want Geralt to take revenge by tracking down the monster and killing it. These side stories go a long way to humanize the minor characters, letting you feel their grief, hopelessness, or anger within only a few short minutes of speaking with them and getting the quest details. It's impressive that the writers manage to consistently pack so much emotion into these optional quests that you might not even choose to play through.
Pro

Fleshed-out romance options
Playing as Geralt, you have the choice to have one-night stands with ladies at certain taverns, or you can focus on his more involved romantic subplots. By this third game, Geralt has quite a long history with two competent and beautiful sorceresses: Triss Merigold, his love interest from The Witcher 2: Assassin of Kings, and Yennefer of Vengerberg, his old flame from the series of The Witcher novels that the games are based on. The two women also happen to be best friends, injecting some drama depending on how you go about things.
Triss is really sweet, fun, and spontaneous with the way she makes the stoic Geralt smile and open up more as they get up to mischief together. On the other hand, Yennefer is strict, straightforward, and no-nonsense, not wanting to get into feelings all that much, and yet she and Geralt have such a strong bond over several years, making it feel special when Yen does occasionally let her guard down. Both of these romances intertwine well with the main story, with great optional side quests that add even more layers to whichever relationship you decide to pursue. It's also possible to try romancing both of them at the same time, but you might regret it, so choose carefully.
Pro

The soundtrack is well constructed and complementary in almost all situations
While exploring, doing a quest whether it is main or side one, the music in the back always enhances your game play. When a fight starts it pumps you up by playing Slavic or Celtic beats, and on a heartbreaking scene, it slows down its pace and plays an instrumental that rings even after you close it. You won't even notice, but you start to hum Skelliege sound or Priscilla song in your daily chores.
Watching the sun set over the horizon while the Kaer Morhen tune plays was one of the best moments in the game. Without the songs to complement it, the side quests or the battles would have started to feel like a chore after a while on doing side content.
Pro

Accessible to players who are new to the Witcher series
Even though this is the third Witcher game, you can still jump right in and not feel lost. The story is generally good with the way it introduces you to the main characters without expecting you to know who they are. Geralt often reminisces with his friends from the first two games, letting you in on their history and adventures together to give you an idea of what happened in the past. And you don't have to have read the series of Witcher books, either, as the games all take place beyond the stories there.
Pro

Your choices lead to morally-gray consequences and multiple different endings
There are rarely any right answers when making decisions. The situations that the story puts you in are unique and oftentimes unsettling, sometimes leaving you agonizing over which dialog option to pick during story conversations. During your first playthrough, it's isn't obvious which of your decisions are "important" and will impact plot outcomes, making you think critically about all of your choices. Most surprising are the critical decisions that determine which ending you get -- once you see your ending, you learn how organic everything is, with the game keeping track of your relationships with other characters in subtle ways.
Pro

Thoughtful and expansive story with well-written characters
The Witcher 3: Wild Hunt tells a deep and intricate story about the main character, Geralt, on his long journey to find his adoptive daughter, Ciri, who's on the run from the evil, supernatural warlords of the Wild Hunt. You spend the game following various leads on Ciri's whereabouts, meeting up with old friends, former lovers, powerful politicians, and all sorts of people from many walks of life. These characters usually want something in exchange for giving Geralt the information he wants, leading you down some unexpected and eye-opening paths as you learn more about who they are, how they met Ciri, and how she helped them grow as people, letting you form a bond with her through these thought-provoking tales. And as Geralt either helps or hurts these people himself, he inevitably impacts their lives in even more ways.
Aside from the main story, there are also two great expansions: Hearts of Stone, and Blood and Wine, both of which offer their own amazing narratives with hours and hours of content. Hearts of Stone has you get involved with a shady, all-powerful manipulator who gives Geralt a series of seemingly impossible tasks, while Blood and Wine lets you explore the rolling hills of the wine-loving country of Touissant, with all the political intrigue surrounding the Duchess there.
The Witcher 3's story has so much to offer, easily keeping you hooked for well over a hundred hours as you play and replay the base game and the excellent expansions.
Know any positive aspects of this option?
Cons
Con

Some main story segments drag on for way too long
The story is generally excellent except for certain parts that seem to go on and on for hours with no end in sight. You start off looking into someone who has information on Ciri, only to get the run-around in the worst of ways, chasing down several leads for many different characters all at one time. Just when you think you're done with a series of main quests, you have to go talk to someone else, or kill some other monster, or go to some other place instead. It's really annoying and kills the pacing of the otherwise well-written narrative.
Con

The combat can take some time to get used to
The real-time action combat with Geralt's swords and magic doesn't quite feel right. When you first try it, you might find the controls to be imprecise and a bit sluggish. You may need a few hours to get used to the way the swordplay works with parrying and dodging, on top of knowing when to use your defensive and offensive spells to take advantage of enemy weaknesses.
Know any negative aspects of this option?
Recommendations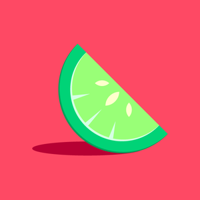 nomoiman
Contributor for 5 years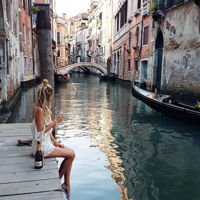 rosalindmorris23
Contributor for 4 years
LogicalBoann
Contributor for 4 years
LearnedOkuninushi
Contributor for 4 years
LearnedOkuninushi hasn't added their experience, pros or cons to their recommendation.
Comments
Have a question about The Witcher 3: Wild Hunt?
Leave a comment for rosalindmorris23, nomoiman and 5 other contributor

s

.
See Product Page for "The Witcher 3: Wild Hunt"