Here's the Deal
Slant is powered by a community that helps you make informed decisions. Tell us what you're passionate about to get your personalized feed and help others.
Arkham Horror: The Card game is a co-op card game set in Fantasy Flights' Lovecraft universe. In this living card game each player builds a hero deck based around one of the main characters in the game. They then use this character to play through different scenarios over the course of multiple games. During each mission in a scenario players can make choices that impact both the story and their characters.
Pros

Pro

The storylines provided by the game are interesting and draw players into the game
Each scenario features an overarching storyline that encourages players to keep playing as they slowly uncover more and more details about the mystery that is unfolding. Each mission in a scenario is designed to reveal more and more information about the dangers players are facing while giving clues as to the nature of the mystery they are trying to solve.

Pro

Multiple expansions and add-ons will continue to help the game grow and evolve over time
Fantasy Flight has already announced and released several add-on packs that include new storylines, characters, monsters, and equipment, further broadening the depth and replayability of this game.


Pro

Cooperative gameplay is great for couples that don't want to compete against eachother
Arkham Horror TCG is fully cooperative as players work together to defeat the forces of evil. This is great for couples that aren't looking to compete with one another and instead would prefer to experience a unique and interesting story as they fight as a team.

Pro

The limited time to complete each mission gives players a sense of urgency
During each Scenario players will need to complete a number of individual missions, each taking up 1 game, in order to finish the scenario. During setup for each mission they are instructed in creating an Act deck of goals to complete as well as an Agenda deck that is used as a countdown timer for the forces of evil. In order to complete the mission players will need to race to finish the tasks given by the Act deck before Agenda deck finishes counting down. This mechanic really helps make the game feel like a struggle to thwart the forces of evil before humanity is overrun.

Pro

High replayability due to multiple decision points and possible endings to both individual missions and the overall scenario
At different points along each mission players will be forced to make decisions that will affect not only that mission, but the storyline overall. This means that even playing the same scenario will have different results based on the decisions made by each player.
Know any positive aspects of this option?
Cons
Recommendations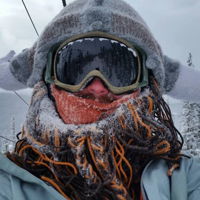 Adrian
Contributor for 4 years
Comments
See Product Page for "Arkham Horror: The Card Game"