Here's the Deal
Slant is powered by a community that helps you make informed decisions. Tell us what you're passionate about to get your personalized feed and help others.
Middle-earth: Shadow of Mordor is an action-adventure RPG. You play as Talion, a human infused with the spirit of a high elf, giving him supernatural powers. The gameplay is based around exploration and battling the orcs of the evil Sauron's army.
Steam Rating
Very Positive
Pros

Pro

Great stealth combat mechanics
In Shadow of Mordor there are various ways you can kill enemies while staying unnoticed. You can simply sneak around by staying low, breaking line of sight behind walls and carts, backstabbing orcs when you sneak up on them. You can climb walls and traverse building roofs, dropping onto unsuspecting orcs while impaling them. You can even use supernatural abilities or wait for nightfall to make you even stealthier. All of this coupled with Shadow of Mordor's very smooth controls, makes being stealthy really enjoyable.

Shadow of Mordor has very fast-paced combat, allowing you to have exciting fights with groups of orcs. You parry, you counter, you roll, and you slash away at the orcs with your sword. You even have supernatural abilities that give you an edge in a bad situation.
For example, after stunning an enemy with Wraith Stun, you can perform a devastating combo that kills the enemy. The same ability can be upgraded to affect every enemy in an area, so it can also be used to escape losing battles or exact justice on all of them.
Regardless of your methods, you always feel like the dominant force, which makes it all the more satisfying to ruthlessly skewer helpless orcs.
Know any positive aspects of this option?
Cons

Con

Unskippable cutscenes interrupt gameplay
Every time an orc leader enters the screen, there is an unskippable cutscene where he rambles a bit, focusing the camera on him and halting combat until the cutscene ends. This usually happens as you're fighting another enemy, potentially disrupting your rhythm, which can be really frustrating, especially if mess up your combo or take an unnecessary hit after the cutscene.

The game can begin to feel like a chore after 3 hours. Every area has the same missions, requiring you to unlock towers, kill/dominate that orc, or defend/attack a base. There isn't much change over the course of the game, so it can feel pretty disappointing if you're expecting more variety.

Con

Progressing through the storyline can be confusing
While excessive hand-holding in games is bad, you might get lost in this game with no idea what to do next. This is mostly because the game almost never tells you what you should be doing, so it's up to you to find out, which can sometimes result in you aimlessly running around an area for up to an hour. Anyone looking for a more directed experience might not like Shadow of Mordor that much.
Know any negative aspects of this option?
Recommendations
WorthyPorewit
Contributor for a month
WorthyPorewit hasn't added their experience, pros or cons to their recommendation.
TrustworthyTudigong
Contributor for a year
TrustworthyTudigong hasn't added their experience, pros or cons to their recommendation.
حسین
Contributor for 2 years
HealthyAmaterasu
Contributor for 3 years
HealthyAmaterasu hasn't added their experience, pros or cons to their recommendation.
TranquilHahanu
Contributor for 3 years
TranquilHahanu hasn't added their experience, pros or cons to their recommendation.
TrissMerigold
Contributor for 4 years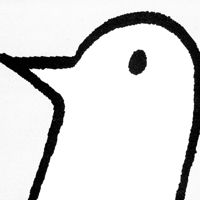 Kristaps
Contributor for 4 years
Comments
Have a question about Middle-earth: Shadow of Mordor?
Leave a comment for TrissMerigold, jungle_mole and 4 other contributor

s

.
See Product Page for "Middle-earth: Shadow of Mordor"