Here's the Deal
Slant is powered by a community that helps you make informed decisions. Tell us what you're passionate about to get your personalized feed and help others.
Endless Space 2 is 4X strategy game set in space, allowing you to conquer the galaxy via diplomacy, economy, warfare, or symbiosis with one of the game's 8 unique factions.
Steam Rating
Very Positive
Pros

Pro

Diverse and intriguing playable factions
Endless Space 2 features 8 factions, each with its own interesting backstory and gameplay mechanics.
For example, The Horatio is a faction lead by a bored trillionare who decided to clone himself billions of times to reshape the galaxy in his own image. This ties in with a gameplay mechanic where The Horatio can use the populace of other factions as genetic material to create new clones, allowing for a much quicker population growth.
Another example, The Unfallen, is a race of tree-like beings that seek to bring peace and harmony to the galaxy through non-violent means. To achieve this, they extend cosmic vines from their homeworld to other planets, spreading their influence with symbiosis.
As a result, each of the factions feels distinct and interesting, giving you enough incentives to try them all, considerably adding to the replayability.

Pro

Deep turn-based strategy gameplay
As most turn-based 4X games set in space, ES2 is about expanding your galactic empire, allowing you to create spaceships, build colonies, research technologies while interacting with your rival factions via diplomacy, economy, or warfare.
While it starts out simple, requiring you to only manage your homeworld and provide upkeep for a small fleet of spaceships, the gameplay gradually becomes more difficult as you expand your galactic empire. More colonized planets means more upkeep costs, more potential for civilian unrest, and more planets where an enemy faction can attack you. This means you have to carefully balance populace wellness, your income, and military might as you expand to prevent a collapse. Because of this, when you finally control a massive galactic empire, it truly feels like an accomplishment.
There's enough complexity and nuances in the gameplay to satisfy most 4X veterans and even entice players new to the genre.

Almost everything you see in the game looks spectacular. This includes very neat interface menus, detailed planet textures, intricate spaceship designs, and even gorgeous character models among many other aspects. All of these help to bring life to the space opera universe of ES2, making it a more cinematic and enjoyable experience as a whole.
Know any positive aspects of this option?
Cons

While Endless Space 2 might feel familiar to 4X veterans, it can take a while for new players to fully figure it out. This includes learning interface menus, grasping how mechanics such as colonization work, and even understanding how to counteract another faction's expansion. It might feel like an information overload for the first dozen hours, so unless you're willing to get past this high entry wall, you won't be able to fully enjoy this game.

Con

Limited control over space combat
After organizing a fleet and sending it into a battle you can only view a cinematic video of the combat or auto-resolve it, immediately giving you the result of the battle. You have no control over the ships during a battle, preventing the use of tactics, maneuvers, or any minute adjustments, which might be disappointing to players expecting more depth out of it.
Know any negative aspects of this option?
Recommendations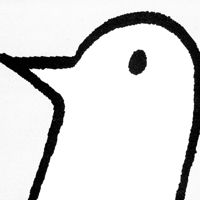 Kristaps
Contributor for 5 years
Comments
See Product Page for "Endless Space 2"