Here's the Deal
Slant is powered by a community that helps you make informed decisions. Tell us what you're passionate about to get your personalized feed and help others.
Undertale is an indie RPG with a lot of heart.
Steam Rating
Overwhelmingly Positive
Platforms
Windows, PlayStation 4, PlayStation Vita, Nintendo Switch, Xbox One, Linux, macOS
Pros
The characters in the game are written well, each with their own personality. One may be too nice, and will lower their hit points when you attack, just to not offend you. Another may have personal goals of validation from their friends and family. This well fleshed out world works thanks to the characters contained within, making for an enjoyable story filled with humor.
Pro

Your choices lead you down different story paths
Depending on your choices, your playthrough can change in drastic ways. If you don't want to kill enemies in battle, you can choose to have a dialog with them instead. Doing this consistently is basically a pacifist playthrough where you don't kill anyone, and characters respond to you in certain ways based on that. Or you can go for a genocide playthrough, which is basically what it sounds like, where you kill everyone you come across whenever you get the chance. This can have serious consequences, since the game does its best to make you feel bad about this approach, by having certain characters hate you. It's an interesting way to get to see the world and story from different angles.
Pro

Many interesting secrets to find
There are many secrets to discover in the game, like hidden mechanics that might take you by surprise. It may take a couple of playthroughs to find them all, but once you do, it may completely change how you see the story, the characters, and a lot more. There's a lot more to Undertale beneath its simple-looking surface.
Know any positive aspects of this option?
Cons
Con

The visuals could be better
Much of the game is plain-looking with simple graphics, but sometimes the visuals are just awful. The pixel art can be charming for some players, though it's hard to ignore when certain areas are barren or have ugly textures. It's notable that a single person created the whole game; it would have been nice if they'd had more time or resources to clean up some of the visual problems.
Con

Replaying can be a chore
The first time going through the game it's a nice experience, especially when we know nothing about the game. A different story is when we try going the same route and try changing one thing. Not only all the jokes and plot points have already been experienced, it can take a while to get to the point when we decide to do something different.
Know any negative aspects of this option?
Recommendations
KindheartedMahuika
Contributor for 4 months
KindheartedMahuika hasn't added their experience, pros or cons to their recommendation.
DeliberateMagec
Contributor for 2 years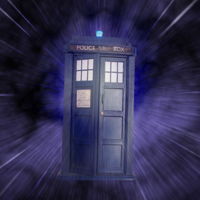 DragonDawn
Contributor for 4 years
Comments
See Product Page for "Undertale"