Here's the Deal
Slant is powered by a community that helps you make informed decisions. Tell us what you're passionate about to get your personalized feed and help others.
Hyper Light Drifter is a stylistic indie action RPG developed by Heart Machine. The gameplay is a mashup of 8-bit and 16-bit action role playing games mechanics similar in style to Zelda games.
Steam Rating
Very Positive
Pros
Pro

Fantastic pixel graphics
While pixel graphics have seen a revival of late being that they are cheap to make, which lends itself well to the indie scene, Hyper Light Drifter is a step above any of the best offered in this style before. Everything is hand drawn and beautifully detailed. The color pallets used stand out on just their own, as the backgrounds are all quite detailed, with different color choices being used in order to differentiate each area. All the animations in the game are pretty detailed too, even for pixel graphics. T
The combat in the game is action based in real time. Each enemy has a different attack pattern that can be learned meaning that with time the player knows when and where to hit an enemy. While the combat can be tough at time when multiple enemies are on screen, the challenge can be worth it for the enjoyment of accomplishment.
The player has a sword attack, dash, a gun, and a bomb attack which can be combined for interesting combat. You have a limited number of gun shots that are charged by using the sword attack which rewards doing combos with all your abilities, and the tight controls makes pulling off combos incredibly satisfying.
Pro

Great difficulty curve
While steep is a good describing word for the difficulty, e.g. trying at the same boss for 30 minutes on end, the combat system is incredibly fun. There are no stat upgrades in this game. It's a game where you make your own luck, and it will feel extremely rewarding to master. The designers were also kind enough to add in an easy mode, for players loking for a more forgiving playthrough.
Pro

Tells the story through pictures
With no dialog in the game (including text), the game is told through the use of pictures. When talking to an NPC, they will tell their story through a series of pictures. This goes for all interaction in the game. Which is an interesting way to go about telling a story and is pretty unique. Luckily the game tells its story successfully through this method, making for an enjoyable story overall.
The game actually has no dialog, meaning that the music and sound effects emote what the player should be feeling. Luckily they do their job and then some, the music is easy to listen to and works with the game well, same with the sound effects. Everything feels as though it belongs, which is quite an accomplishments due to how stylized the game is.
The layout of each dungeon will change dynamically as you kill enemies contained within. So walls will move or disappear, making for a new path, depending on who you have killed. This makes for an enthralling experience that constantly asks the player to shift their strategy, making for gameplay that does not get stale.
Know any positive aspects of this option?
Cons
Con

Can be difficult to figure out what to do
With no dialog it can be difficult to figure out what to do and where to go. There is no hand holding here, which is a bit of a throwback to games back in the 90s, but still can be frustrating when stuck and having no idea what to do next. This can be exacerbated by the fact that certain basses need you to be equipped with a certain upgrade in order to defeat them. Since there is no explanation of what this upgrade is, it can easily be missed leaving the player dying over and over again at the hands of certain bosses.
There is also minimal in game tracking of which powerups you have found making it hard to find everything and 100% the game, and the game map is not super detailed.
Know any negative aspects of this option?
Recommendations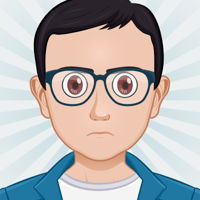 RickZeeland
Contributor for 4 years
Comments
Have a question about Hyper Light Drifter?
Leave a comment for RickZeeland, cubethethird and 46 other contributor

s

.
See Product Page for "Hyper Light Drifter"