Here's the Deal
Slant is powered by a community that helps you make informed decisions. Tell us what you're passionate about to get your personalized feed and help others.
L.A. Noire is an open world action-adventure game developed by Rockstar Games, set in the gritty, film noir-esque 1940s Los Angeles. You play as Cole Phelps, investigating crimes as you move up through the police force.
Platforms
Nintendo Switch, PlayStation 4, PlayStation 3, Windows, Xbox One, Xbox 360
Genre
Detective Action-Adventure
Steam Rating
Very Positive
Pros

Pro

Interrogating witnesses and suspects is a fun challenge
During investigations, you interrogate suspects in a cool, interactive way. After collecting clues, you use your notebook to decide which questions to ask witnesses and suspects. You read their facial expressions, body language, and their tone of voice to judge if they're telling the truth or not. Using your instincts to guess correctly gets the person to open up more, giving you the information you need. If you get it wrong, they shut you down and you're out of luck. The technology used for facial expressions gives you a lot of leeway to truly spot the shifty-eyed or nervous liars just like in real life.

Pro

Detailed crime investigation gameplay
Investigating crime scenes is great because of the attention to detail in each mission. Looking over murder victims for patterns in their wounds, for example, gives you an idea of how or why they might have died, which you then jot down in your handy notebook that keeps track of all the information you collect. Observing tire tracks, bloody murder weapons, business cards, and even picking through trash cans leads you to new clues to find and paths to follow. It's up to you to pick out which details may or may not be important, keeping you in control of where each investigation leads.

Pro

Incredibly realistic facial expressions
Every single character in the game looks true-to-life because of how their faces look and move. The developers used some neat motion scanning technology to capture the voice actors' faces as they gave their lines. You get to see every wrinkle, every shift of their jaw lines, and every twitch of their mouths as they speak and emote. There's so much attention to detail that it looks like you're watching a movie with real people. It's really stunning and stands out as a great example of advancing technology in video games.


Pro

Great story set in 1940s Los Angeles
The detective drama in L.A. Noire is creative and intriguing. Playing as an honest cop named Cole, you get to see the magnitude of crime and racial tension in Los Angeles in the years after World War II, told through the stories of the authentic cast of characters you meet.
As a cop, you solve crimes and nail crooks, moving up the ladder in the police department. Each of your investigations take you all around the great rendition of the city in the 1940s, rich with the styles of cars, fashion, and music from the time period. It's a unique experience and setting that not many other games explore.
Know any positive aspects of this option?
Cons


Con

No real consequences for failing to solve cases
Even if you continually mess up with the cases, you still get promoted in the police force. You could be the worst cop ever, making terrible decisions and getting yelled at by your superiors. But then in the next cutscene, your bosses tell you what a great job you did and that you're moving up to a more important department. It doesn't make any sense and gives you no reason to do your best during investigations.

After all the excitement and gritty realism in the story, the final mission and the ending are a real drag in comparison. The momentum from the plot gets sucked out at the end as you play through an uninspired and predictable sequence of events. It looks too much like the developers phoned this part in for the sake of having an ending that wraps up everything nicely.

Con

Not a lot to do in the big open world
L.A. Noire's open world in Los Angeles is huge, but there isn't much to do in it. There's a bunch of space that's just there for the sake of it. Sure, you can take on really short cases as side missions that you find around the map, like taking out bad guys that are about to rob a place, though that's about all you can do. Including period piece locations like jazzy clubs or laid-back diners to visit whenever could have been a lot of fun.
Know any negative aspects of this option?
Recommendations
Katie
Contributor for 4 years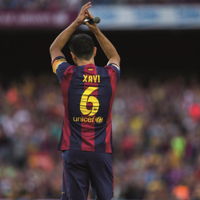 Bryan
Contributor for 8 years
Bryan hasn't added their experience, pros or cons to their recommendation.
Comments
Have a question about L.A. Noire?
Leave a comment for Yoshiyuki, WhiteLilac and 3 other contributor

s

.
Flagged Pros + Cons
Con

Not a whole lot of action
If your looking for more of an action shooter (like Mafia III or something) this is not it. where there are some gunfights and car chases, most of the game is spent on interviewing suspects or investigating a crime scene.
See Product Page for "L.A. Noire"