Here's the Deal
Slant is powered by a community that helps you make informed decisions. Tell us what you're passionate about to get your personalized feed and help others.
SQLite is a free and open-source software library that implements a self-contained, serverless, zero-configuration, transactional SQL database engine.
Platforms
Windows, Linux, Mac, Android, IPhone
Pros

Pro

Great for testing and first stages of development 
Because of it's ability to scale and with the portability that a single-file database gives you without losing much of the power and features that SQL gives developers, it's a great choice for testing applications and for the early stages of development when the workload and the data that needs to be stored is not that large.

Pro

Not unnecessarily fiddly

An SQLite database is a single ordinary disk file that can be located anywhere in the directory hierarchy. It works by sending requests to a single file where all the data is kept instead of communicating with a hosted database which gives access to an interface by making use of sockets and ports. The file format used is also cross-platform, so can easily be migrated to various machines.
This makes SQLite extremely portable throughout different applications, all that's needed to transfer the whole database is to make a copy of the file.


Pro

Great language support
SQLite has bindings for a large number of programming languages, including BASIC, Delphi, C, C#, C++, Clipper//Harbour, Common Lisp, Curl, D, Free Pascal, Haskell, Java, JavaScript, Livecode, Lua, newLisp, Objective-C (on OS X and iOS), OCaml, Perl, PHP, Pike, PureBasic, Python, R, REALbasic, REBOL, Ruby, Scheme, Smalltalk, Tcl, Visual Basic.

Know any positive aspects of this option?
Cons


Know any negative aspects of this option?
Recommendations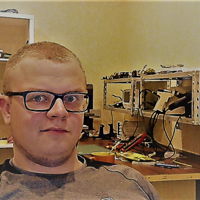 Svjatoslavs
Contributor for 6 years
Comments
See Product Page for "SQLite"