Here's the Deal
Slant is powered by a community that helps you make informed decisions. Tell us what you're passionate about to get your personalized feed and help others.
Vim is a powerful, portable, keyboard based text editor. Being text-based, vim is lightning fast, with an incredible set of features developed over its multi decade existence.
Platforms
Linux, macOS, Windows
Pros

Pro

Excellent performance
As it loads the whole file into RAM, replacing all string occurrences in 100 MB+ files is quick and easy. Every other editor has sort of died during that. It is extremely fast even for cold start. Vim is light-weight and very compact. In terminal, it only uses a small amount of memory and anytime you invoke Vim, it's extremely fast. It's immediate, so much so you can't even notice any time lag.

Pro

Keyboard-based, mouse-free interface, and trackpad support
There's no need to reach for the mouse or the Ctrl/Alt buttons again. Everything is a mere key press or two away with almost 200 functions specifically for text editing. Vim does support the mouse, but it's designed so you don't have to use it for greater efficiency.
Versions of Vim, like gVim or MacVim, still allow you to use the mouse and familiar platform shortcuts. That can help ease the learning curve and you'll probably find you won't want to (or need to) use the mouse after a while.


When compared to modern graphical editors like Atom and Brackets (which have underlying HTML5 engines, browsers, Node, etc.), Vim uses a sliver of the system's memory and it loads instantly, all the while delivering the same features. Vim is also faster than Emacs.

Vi/vim exists on almost all Unix-like platforms. It's the de-facto Unix editor and is easily installed on Windows. All you need to make it work is a text-based connection, so it works well for remote machines with slow connections, or when you're too lazy to set up a VNC/Remote Desktop connection.
Know any positive aspects of this option?
Cons

Con

Poor support for external tooling
Many plugins depend on optional Python and Lua features, which may or may not be included in whatever binaries are available for your system. And without platform-specific hacks, it is difficult for plugins to operate in the background or use external tooling.

Con

Difficult learning curve
You'll spend a lot of time learning all the commands and modes supported in Vim. You'll then spend more time tuning settings to your needs. Although once it's tuned to your needs, you can take your .vimrc to any machine you need and have the same experience across all your computers.
Know any negative aspects of this option?
Recommendations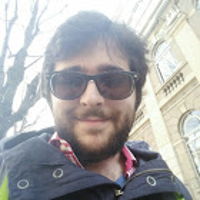 Endi
Contributor for 7 years
Comments
See Product Page for "Vim"