Here's the Deal
Slant is powered by a community that helps you make informed decisions. Tell us what you're passionate about to get your personalized feed and help others.
Outlast is a first-person survival horror game where you play as journalist, trying to uncover the secrets of an insane asylum.
Genre
Horror / First-Person / Survival
Steam Rating
Overwhelmingly Positive
Pros

Outlast combines its tense atmosphere, creepy setting, stellar sound design, and a cast of horrifying inpatients to deliver a truly nightmarish experience. The developers even replaced the usual flashlight found in horror games with a camcorder, which has this really creep nightvision mode.

Pro

Unpredictable inpatients make exploration more tense
Outlast proves that people can be much scarier than ghosts. As you explore the dark hallways of the insane asylum, you'll encounter many inpatients. Some of them good, some of them bad, but all of them crazy. So it's sometimes really hard to tell which one will attack you. While some of them make it very obvious by holding knives or looking especially atrocious, sometimes they will attack unexpectedly. This uncertainty will creep inside your head, making exploration a lot more tense.

Pro

Your character is really agile
Unlike most horror games where your character is clumsy and slow, in Outlast your character can actually move really well. Not only is your character fast enough to be able to outrun most enemies in the game, he also knows how to parkour. You can jump, grab ledges and climb them, and even slide over a table during a chase. This makes it a really refreshing horror experience.
Know any positive aspects of this option?
Cons

Con

A little too reliant on jump scares
In some parts of exploring the insane asylum there are too many jump scares one after another. After a while it loses its scare factor and instead becomes somewhat annoying. This feels like a missed opportunity to build on the dark and gritty atmosphere of the insane asylum.

The typical horror story protagonist goes to investigate a location that simply oozes danger. As if the abandoned SWAT trucks, locked doors, and boarded up windows were not telling enough, the protagonist realizes his terrible mistake right when there's no way back already.
Know any negative aspects of this option?
Recommendations
PrudentEostre
Contributor for 2 years
PrudentEostre hasn't added their experience, pros or cons to their recommendation.
DetailedHymenaios
Contributor for 4 years
DetailedHymenaios hasn't added their experience, pros or cons to their recommendation.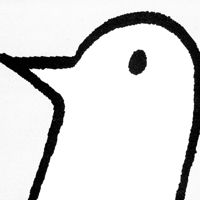 Kristaps
Contributor for 5 years
Comments
See Product Page for "Outlast"