Here's the Deal
Slant is powered by a community that helps you make informed decisions. Tell us what you're passionate about to get your personalized feed and help others.
MLB The Show 18 is a baseball game featuring several different game play modes.
Pros

Pro

Great handling in the gameplay systems such as hitting and catching
While the baseball ruleset has been kept intact perfectly, the most noteworthy aspect is how well the player characters control and handle. Whether you're hitting a homerun, pitching a curveball, or making a diving save in the outfield, the input feels great and responsive. Hitting feels natural and challenging, without being easy enough to feel cheap. A feedback system allows you keep an eye on your swing timing and contact. Connecting just right and watching the ball soar is one of the game's biggest thrills.
In the field, players move realistically in terms of speed thanks to the redesigned physics engine. To catch the ball, you'll have to pay attention and time your movements so you can be in the right place at the right time. If you miss the catch and the ball goes bouncing off a wall or tumbling through the field, you'll need to react fast so baserunners don't get extra time.
The great handling comes together in an exciting and realistic way that makes MLB 18 one of the best representations of baseball in video games to date.

Pro

Highly enjoyable and rewarding Road to the Show mode
One of the most fun and interactive modes is Road to the Show. After creating and customizing your own character, you'll start out as an underdog in the AA and AAA leagues.
Skill are handled in an RPG style where your skills improve or decline based on your performance. Hit too many foul balls or accumulate too many strikeouts, and your batting performance will suffer. Failing to catch balls in the outfield or throwing them your infielders will further damage your abilities. On the flip side, hit enough home runs or make some incredible plays and you'll start to get noticed by scouts. Since it's incredibly challenging to get noticed by a scout and drafted into the big leagues, there's a distinct sense of accomplishment when you finally go pro. This makes it a very satisfying mode to play.
Besides the onfield action, you'll also have talks with your manager from time to time. These talks include dialogue choices that may effect your career. For example, you may be asked to switch from infielder to outfielder. You can agree and attempt to build your skills in the new area, or you can outright refuse. If you constantly decline or give your coaches a hard time, you may be benched or even traded.
Between improving your abilities through skillful play, watching your career evolve over time, and playing your heart out to get drafted into the big leagues, Road to the Show mode is a highly enjoyable and rewarding experience.

Pro

Great variety in the play modes
There are 3 game modes, tackling various aspects of baseball. Franchise mode allows you to make all the managerial decisions that go into making a team such as trading players. Diamond Dynasty mode allows you to earn collectibles such as cards by playing ranked head to head matches online or a draft based multiplayer ladder. Road to the Show is a career mode that has you playing as a character in his attempt to rise to the top.

Pro

Extremely polished baseball experience
It's easy to get into the action when everything looks and sounds incredible, down to the smallest detail. The graphics are breathtaking, with a photo-realism in the field and players that's hard to find in other baseball games. Uniforms have more textures and the numbers on the back have a defined shine to them.
The animations of players hitting with a bat, pitching, and throwing are smooth and consistent. Ball physics are spot on, and the camera and replay shots look beautiful. Even the number of attendees in the crowd change based on your wins, losses, and day of the week.
The commentary is also excellent, featuring popular commentators. They recorded the dialogue together in the studio, so that when played out in-game, comes off as real and organic banter instead of copy and pasted lines.
Know any positive aspects of this option?
Cons

The online play is plagued by input issues and lag. There is sometimes a delay between the pitcher winding up to throw the ball and when the ball actually leaves his hand. There's also some lag between the batter's swing and connecting with the ball. This can make pitching and hitting an exercise in frustration. Input delay persists in other cases as well, such as when throwing the ball from the outfield to tag out a base runner. All of these issues add up, making MLB 18's online play a sloppy experience.
Know any negative aspects of this option?
Recommendations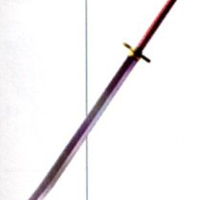 Yoshiyuki
Contributor for 4 years
Yoshiyuki hasn't added their experience, pros or cons to their recommendation.
Comments
See Product Page for "MLB The Show 18"