Here's the Deal
Slant is powered by a community that helps you make informed decisions. Tell us what you're passionate about to get your personalized feed and help others.
Phoenix Wright: Ace Attorney: Justice for All is a visual novel and adventure game. You play as Phoenix Wright, a defense attorney who works to gather evidence, question witnesses, and present his argument in a courtroom to defend his client. It's the second game in the Phoenix Wright: Ace Attorney trilogy.
Platforms
Nintendo 3DS, Nintendo DS, Game Boy Advance, Wii, Android, iOS, Windows
Genre
Visual Novel, Adventure
Pros

Pro

Engaging choice-based gameplay
Phoenix Wright: Ace Attorney: Justice for All is all about choosing your own adventure through living the life of a defense attorney. It's up to you to do a good job for your clients, meaning you have to make the best choices when going through the case. When you interview witnesses and suspects, there's a dialogue tree where you choose what you want to ask them, and then during the trial, you carefully choose the best evidence to support your argument.
The stakes are upped in Justice for All from the first game in the trilogy, since if you pick the wrong evidence during a cross-examination, for example, the prosecution's side will hammer you on it and you'll suffer a loss. There's more incentive this time to get everything right and do your best, otherwise you may lose the case outright for your client. You get to the bottom of each investigation and trial on your own terms, either by following your instincts or listening to helpful suggestions from other characters.

Pro

Polished character designs
As this is a character-heavy visual novel game, it helps a lot that the art for the characters are all really well-done. Full of expressive personality, they look just like the ones in the series' anime. Their exaggerated humor shows through their designs and animations, helping the game to stand on its art and writing without more complicated animations or even much voice acting. Experiencing the story through the character art doesn't get tiring, since it does such a good job of carrying the whole legal drama.

Since this is a port of an older game for the Game Boy Advance, the music still has a rather old school sound to it, but this only adds to the charm. It's great at setting the tone in any given scene, sounding more serious with lower instruments for when you're collecting evidence, and then again when presenting that evidence to the court, while it's of course much lighter during funny conversations with silly characters. There's always a computerized sound throughout that makes it charming to listen to, like going back in time before the more modern orchestral music in gaming today.

Pro

Accessible learning curve
Even if you don't know anything about legal cases and courtrooms, Justice for All is easy to grasp and learn. The first case is more of a tutorial for how the game works, and it does a great job at getting you used to the mechanics with collecting evidence, questioning witnesses, and going through the motions of presenting your argument before the judge. You don't need to know any special legal language or anything like that; you can still have fun with this game while getting to feel like a defense attorney in an entertaining way.
Know any positive aspects of this option?
Cons

Con

Not for players who want more involved gameplay
Since this is a visual novel without much voice acting, that means there's a lot of reading. You won't find typical gameplay here with responsive controls and freedom of movement. The gameplay is all about being an attorney and an investigator, through gathering evidence and presenting evidence to defend your client. If you're not used to these types of games, this may not be for you unless you're willing to try something new.
Know any negative aspects of this option?
Recommendations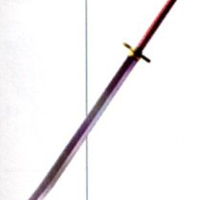 Yoshiyuki
Contributor for 5 years
Comments
See Product Page for "Phoenix Wright: Ace Attorney: Justice for All"