Here's the Deal
Slant is powered by a community that helps you make informed decisions. Tell us what you're passionate about to get your personalized feed and help others.
Observer is a cyberpunk psychological horror game set in a dystopian future in Poland. You play as Daniel Lazarski, an augmented detective tasked with hacking into his target's memories and fears to solve crimes.
Platforms
Windows, Linux, Mac, PlayStation 4, Xbox One
Genre
Cyberpunk Psychological Horror
Steam Rating
Very Positive
Pros

Pro

Intriguing cyberpunk world
The deserted, rain-slicked streets of the gritty city at night, filled with unsettling displays of government advertisements fits right in with the themes and media that inspired Observer's cyberpunk world. A dystopian future where augmented humans were killed off by a mysterious disease is a fascinating, if familiar concept for cyberpunk enthusiasts. It's interesting to explore this technologically-advanced world where the government has collapsed and a mega-corporation has taken over, making you wonder how you might survive in this type of setting.

Pro

In-depth environmental storytelling
As you search around apartment buildings and office spaces with augmented vision, you'll come across emails, video sequences, and notes that flesh out the story. You can take your time to find out about now-extinct religions from the past, learn about the lives of the many people who died from the digital plague, and interact with each piece of evidence lying around at crime scenes. Scanning items, computers and blood stains to solve these crimes can lead you down a rabbit hole of discovering more about the world through environmental storytelling.

Pro

Hacking into peoples' memories is an engaging way to investigate crimes
While solving cases, you can hack into a subject's memories through their augmentations, creating a new reality as you physically explore their thoughts. You'll then proceed through the scenes of their memories, listening to conversations that reveal more about the story and the world. The psychedelic visuals as you progress through these memories are unique and mind-bending, making these sequences even more exciting. These sections of Observer go above and beyond the other, more standard investigation mechanics in the game, making each crime mystery unique and exciting.

Pro

Terrifying, mind-bending story presentation
Observer's detective story sounds simple, with you tracking down protagonist Daniel Lazarski's missing son, but the way the game presents this narrative is what counts. As you follow leads on his son's whereabouts, you'll analyze crime scenes mostly by searching through horrifying, psychedelic memories from the neural implants of dying or dead victims. These are unstable displays of augmented reality, with broken visuals filled with psychedelic colors, eerie hallucinations, and rattling jump scares. They manage to distort your own consciousness in the game, making you question the reality around you. Through these terrifying experiences, the game poses philosophical questions on the true nature of reality, such as what point technology can take over and shape what we believe is real.
Know any positive aspects of this option?
Cons

Con

Gameplay is limited to mostly walking around
As a "walking simulator," Observer is appealing to players who enjoy taking their time to explore and take in the environment, but it may not have enough gameplay for those looking for a more involved experience. Hacking into minds, analyzing crime scenes and moving from place to place makes up the bulk of the game.

Con

Some frustrating, out-of-place chase sequences
Some segments of Observer force you to stealthily avoid a menacing enemy lumbering through a dark workspace or a dilapidated set of hallways, but they don't quite fit with the game's overall freedom of discovery and exploration. If you're discovered, it's game over. These parts ruin the pace and flow that you're used to from the gameplay.
Know any negative aspects of this option?
Recommendations
SuccessfulAnu
Contributor for 2 years
SuccessfulAnu hasn't added their experience, pros or cons to their recommendation.
CulturedCatequil
Contributor for 2 years
CulturedCatequil hasn't added their experience, pros or cons to their recommendation.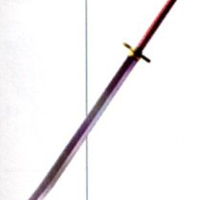 Yoshiyuki
Contributor for 5 years
Comments
See Product Page for "Observer"