Here's the Deal
Slant is powered by a community that helps you make informed decisions. Tell us what you're passionate about to get your personalized feed and help others.
A first-person horror exploration game set in an debilitated underwater research facility known as Pathos-II. SOMA is a step away from jump scares and sanity meters and instead takes a philosophical approach to the horror genre.
Steam Rating
Overwhelmingly Positive
Pros

Pro

Thought-provoking story
Like many horror stories, it delves deep into uncovering the central mystery of what's going on. There are many unsettling events and revelations along the way, bringing up philosophical questions about consciousness and identity. It's the type of story that sticks with you long after you've finished it and is worth experiencing at least once.

SOMA's atmosphere is a combination of various things. It can be the feeling of loneliness when you're exploring a rundown and desolate lab. The feeling of anxiety as you trek along the seafloor and you're only surrounded by muffled sounds and the bubbling of the water. The feeling of fear as you dive deeper into the ocean and the sun becomes more distant. It's an extremely immersive atmosphere, which is something that many modern horror games don't have.

Pro

My job is to give advice honestly in the real world so here's some for you
okay tell you the truth not that it matters or not but the bottom line is I haven't played this Soma game yet but it sounds very interesting and fun I love horror games four games are unique in themselves it requires extreme skill to be to be able to make a storyline and keep the player focused on the story is much as possible that is the key to distract them to the fear obviously make environment scary as they progressed as you may already know this by now at least let's cross our fingers and hope for God's sake always make every environment is scary as you can and have the environment come alive so if it's a zombie game and you're traveling through an ancient tunnel that leads to mummified remains that have been there for thousands upon many years and as you get there you set off these Indiana Jones type traps made by ancient peoples to protect their goods or treasure or possibly something that could destroy the planet or world whether it was naturally found and brought their man-made by another kind from the future or from their own time or whatever and as you get to that spot you realize something big is in that area once you traverse your way through the tunnel and on your way there you have zombies and all kinds of crazy creatures and make sure that the creatures are completely different in every since that has ever been in every game because that's what will make it unique so let's back up. This is what I'm saying as you progress through a scary game you need to make sure because this is imperative that the environment is not only constantly evolving to the player itself meaning once the player plays the level the first time and then dies because the environment comes alive and there's an explosion and you die so he thinks he's ready for it so you tried again to avoid it but it happens in a different way so now you've already got the player thinking why do I get by if it's just going to be the same thing every time but different and then needs her shooting at it or still doing other things until you figure it out that ladies and gentlemen not only makes the game more difficult for the pros so they say but it also makes it twice as immersive twice is alive and twice as hard and more realistic and it doesn't cost that much money just to make a couple more extra little ways to make a room do something if you're going to make and spend the money to make the whole game immersive and its own way so there's that secondly and remember this is all off my opinion that I haven't even played so many it just by reading your little mini paragraph about what it's about and looking at the cover now I haven't played the game but let's hope that the character talks and has a voice there's nothing more boring than a character that never talks and he needs to sound according to the game story itself which is very important the story because the better the story The more amazing the game if you're just playing a scary game trying to get from point A to point b to just to survive through like an asylum why you're dodging zombies or whatever or dead people that come alive then that's nothing new and that's just repetitively stupid and a waste of money you know those types of games people are so focused on oh yeah you get to use weapons and you get to shoot zombies and you're trying to escape and but to somebody who's a pro like me I might as well just go play around of me verse the computer and just play horde mode it's the same exact thing you're just shooting zombies over and over until you win using little tools or exits that you might have but that's about it how much is because it's talk-to-text so you know it's just a lot of wording but if you spend the time and read it that a tells me that you care and that you're could be a professional and be that you could care and possibly be a professional which is very important cuz people like me and people are like you that I hope is a professional reader and takes games too nerdy serious level because without people like us there's no opinion and it's all up to the people who make the game to come up with the ideas and they sometimes their ideas that I stink and without other opinions they will never have these other ideas it's like telling your grandma at her house is nice but needs a new paint job but before you said that she said it was the greatest house she's had in 20 years but once you said the paint job it's not because you persuaded her or changed your mind you made to realize that you were right and that it would look nicer so it's important for us to give our opinion send me it to demand because it needs to be done people need to stop messing around and make stupid games and make these games more serious cuz obviously since day one video games the more money in the more time you pee your time and do into making the game and hiring the right people to get just the right scenes to be just the right ways to match just the right music to give just the right feeling according to what type of game it is in style of play makes all the difference you tell that to anyone they disagree then they don't even belong to even look at a system when I say system I mean any type of thing that involves entertainment or video games you might as well go climb a tree and go through hey pine cone sounds stupid but so does the idea of those pine cones Rivers so I figured I'd give him an equal stupid response anyway yes so let me
Wrap this up number one make sure that the character has voice it doesn't have to be a lot it could be either elusive and you hear me every now and then and then they cut scenes or maybe you can have him talk a lot but make sure he sounds according so if it's in an asylum and he's like a doctor trying to escape make sure you sound sophisticated smart but has the willpower have the toughness in them if needed if he is somebody that's trying to rescue someone from a hospital like I said I didn't read much but it sounds like your game has something to do with like an asylum or some kind of a place that's spooky so let's just pretend for that sake that that's what's happening and you can just apply this to your game to the story did it really is if it isn't this so what I was saying if it's somebody trying to rescue somebody from an asylum or scoop scary place like a diet or a cousin or friend make them sound like a natural dad I'm coming for you sweetheart I'll be there like to his daughter or his son I'm coming for you son you know make a cool not army hardcore rainbow Guy but like your average dude but not a surfer at all like somebody who speaks clear and has a good serious but emotional voice if it's c is in a sad time with chaos searching for loved ones trying to escape a scary place you see what I'm saying accordingly that's what I mean when I say that and always make sure your story is never flex a horror story that is short make the audience jump keep the game dark and try to keep as many daylight seems out of the game as possible the weapons created that you can use make sure that they're primitive never Hi-Tech horror games and Hi-Tech games weapons never makes any good matches something about like A primitive bow and arrow you make out of a skeleton school that you dip in some kind of a nasty zombie blood that's poisonous that illuminates the sky as it rains down in splits into 20 other splinter of bones that comes down and rains upon your enemies and causes an explosion as it lands in the oil of poison zombie blood that they stand in now tell me that is not better than a stupid pistol or something you find unless the first character kind of like in silent Hill was a cop and maybe she gives you her pistol and you have one or two normal weapons on you that's fine but try to keep your weapons extremely new different and primitive because that's what will make you number one and get you the five out of five I'm telling you I've been offered many jobs and many positions right now I'm bored in my bed right and stuff giving people free advice I will be surprised to see if anybody right back but if not you must have everything everything just perfect I know I'm an a** but that's why I'm the best because it's not that I mean it's that I'm not afraid to show people what's the better way there's no way to tell people how to do something better without being ignorant and telling them just to do it otherwise it goes in your ear and out the other when it becomes personal and you read it and you're like what is this guy think he knows it all for like he just thinks only his ideas will work that right there already is getting you to pay attention severely to what I'm saying instead of skimming through out the ear and out the other and it brings you in motion so this is see mice and I'm out good luck Memphis things to the game and then resend it out you will be getting the best scores I can't wait to play by the way let's hope you don't fail me cuz you don't want to hear my cons about that games
Know any positive aspects of this option?
Cons


Know any negative aspects of this option?
Recommendations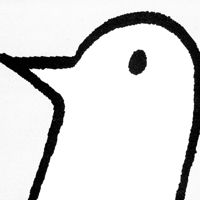 Kristaps
Contributor for 5 years
Comments
See Product Page for "SOMA"