Here's the Deal
Slant is powered by a community that helps you make informed decisions. Tell us what you're passionate about to get your personalized feed and help others.
Battle Chef Brigade is a match 3 puzzler combined with action platforming. You'll play as Mia Han, a warrior and chef, who runs away from home to rise up in the ranks of the cooking brigade.
Genre
Role-Playing, Puzzle, Platformer, Action
Platforms
Windows, Nintendo Switch
Pros

Pro

A new in-game challenge every day
Even if you've beaten the game, there is still an exciting reason to keep coming back for more. Every (real time) day, the game gives you a randomized set of gear and ingredients, and sends you into the kitchen for a cook-off. Since this daily challenge is completely random, it provides a fun challenge by requiring you to think and react quickly. While there is no multiplayer mode, it is still a fun way to put your skills to the test and race your friends to the highest score on the leaderboard.

Pro

Good difficulty progression pacing
The game has a very steady difficulty ramp, meaning you'll never be overly frustrated or bogged down by too many mechanics at once. At the start, it's your typical match three game where you'll be preparing simple dishes. It's easy to learn the basics. As you progress, modifiers are added such as tighter time limits and being required to cook multiple dishes. Some ingredients are also poisonous, requiring you to carefully avoid the poison gems so you don't spoil the food. The end result is a difficulty level that feels natural since the game becomes gradually harder as you go.

Pro

An enjoyable blend of puzzle solving and action gaming
Battle Chef Brigade combines action gaming and puzzles in an enjoyable way. It makes cooking up your perfect dish a little more interactive than just slapping together ingredients, as you'll be actively hunting and gathering them all yourself.
At the beginning of each timed cooking challenge, the featured ingredient and the judges' culinary preferences are announced. It will be different every match, meaning you'll have to stay on your toes.
From the kitchen, you step out into the world to hunt animals for their meat and gather ingredients in an action platforming setup. At first you'll just be using your dagger, but as the game progresses you'll unlock more moves, magic spells, and even a few combos to beef up the action.
When all your ingredients are collected, you'll rush back into the kitchen and mix and match everything you've gathered in a frantic match 3 puzzle setup to prepare your ultimate dish.
Know any positive aspects of this option?
Cons

Con

Too much guesswork in the cook-offs
You choose your cooking equipment, such as pans, prior to each cook-off. However, until the cook-off actually begins, you aren't given any information on each judge's culinary preferences. Some judges may prefer their food cooked in a fire or earth pan, whereas you brought a water pan. Due to this, having to replay cook-offs happens often.
Know any negative aspects of this option?
Recommendations
PatientTsukiyomi
Contributor for a year
PatientTsukiyomi hasn't added their experience, pros or cons to their recommendation.
ResponsibleHuitztlampaehecatl
Contributor for 2 years
ResponsibleHuitztlampaehecatl hasn't added their experience, pros or cons to their recommendation.
CreativeHorkos
Contributor for 5 years
CreativeHorkos hasn't added their experience, pros or cons to their recommendation.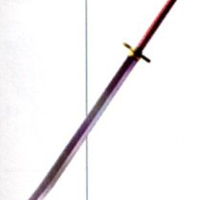 Yoshiyuki
Contributor for 5 years
Comments
See Product Page for "Battle Chef Brigade"