Here's the Deal
Slant is powered by a community that helps you make informed decisions. Tell us what you're passionate about to get your personalized feed and help others.
Yodanji is a retro-style roguelike dungeon crawler. You take control of a Yōkai, a supernatural being from Japanese folklore, to explore a mysterious dungeon and battle other Yōkai.
Genre
Roguelike, Role-Playing, Strategy
Platforms
Windows, Nintendo Switch
Pros

Pro

Educates you about the Yokai of Japanese folklore
All of Yodanji's playable characters are Yokai - supernatural beings that appear in many types of Japanese folklore. This includes Yuki-onna (snow woman), Kamaitachi (sickle weasel), Nekomata (a possessed two-tailed cat), and many others. Each Yokai has background info at the character selection screen, providing insights into that Yokai's origins and supernatural origins. This gives you a chance to learn interesting tidbits about Japanese culture while playing the game.

Pro

Suspenseful atmosphere
While Yodanji's supernatural premise and eerie sound effects could've been enough to create a tense atmosphere, the limited vision makes it very suspenseful. You can only see enemies directly in your line of sight, so you'll only notice an enemy right after turning a corner. This also allows them to ambush you, since just looking into a room won't inform you of anyone hiding in that room's corners. It's a simple mechanic, but it makes exploring a lot more intense, since one wrong move can lead to your death.

Pro

Solid roguelike gameplay
Yodanji is a good mix of RPG, roguelike and dungeon crawling elements. You explore a dungeon, battle enemies, level up and learn new skills, and find useful items while avoiding traps, finding secrets, and enduring sudden ambushes. There's even a hunger mechanic, adding a bit of a micro management aspect when you're not fighting. All of this creates an enjoyable experience that can satisfy most players looking for a good roguelike game.
Know any positive aspects of this option?
Cons

Con

The soundtrack can get repetitive easily
As you're exploring the dungeon in Yodanji, you'll be accompanied by a simple tune, consisting primarily of a string instrument and a flute with some ambience mixed in. While the audio quality is great and the tune sounds nice, it's only about 15 seconds long and loops endlessly. As a result, after playing for a couple of hours the tune might start to become unbearable, causing it to even feel distracting.

Aside from the nicely drawn character pictures, every other visual in Yodanji is very basic. Environments, items, and even character sprites are very pixelated, lack detail, and have a very limited color to them. While the developer might've gone with this retro-esque style intentionally, it probably won't impress players looking for more impressive visuals.
Know any negative aspects of this option?
Recommendations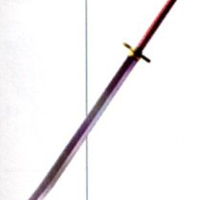 Yoshiyuki
Contributor for 5 years
Comments
See Product Page for "Yodanji"