Here's the Deal
Slant is powered by a community that helps you make informed decisions. Tell us what you're passionate about to get your personalized feed and help others.
Fate Core is a free system from Evil Hat allowing your favorite setting's best and brightest to test their wits and prove their mettle in a framework for cooperative storytelling. Played with 4+ fudge dice, 30+ tokens, and character sheets, the system is ridiculously straightforward to learn. The currency is fate points. You can spend them for dice roll bonuses to convince your GM that an aspect (character trait) applies, or you can spend them to retcon story details ("It turns out I actually packed a set of lockpicks"). But recovering them means you must be compelled into an undesirable situation by your aspects. Spending the newly acquired point can remove any existing complications including the one which earned the point.
Gameplay progresses in storytelling scenes, and players work together to overcome Challenges, compete in Contests to influence the story in their favor, or in Conflicts to directly injure other characters. The Game Master introduces scenes, but Players are welcomed to contribute ideas during scene creation.
All considered, the Fate Core System is a flexible way of storytelling. Will you roleplay mysteries around a campfire? Bring your own wargame battle system and crawl a deep dark dungeon in search of glory and treasure? Build your own racers to climb the ranks of a steampunk grand prix, forming alliances and sabotaging your fellow players?
Price
$25 MSRP, Pay What You Want for PDF
Publisher
Evil Hat Productions
Ennie Awards
Best Game, Best Rules, Best Product of the Year
Number of official supplements
8
Pros

Pro

An even more streamlined version is available, called Fate Accelerated
Whereas Fate Core is skill driven, has more variables to keep track of and is potentially more varied in terms characters created, Fate Accelerated is approach driven, has less variables to keep track of and allows getting started quicker.
Also, the Accelerated version is just 50 pages whereas the Core version is 310 pages.

Pro

Excellent clarity of rules
It starts at the very beginning by explaining what is roleplaying and moves on to introduce various mechanics and conventions and explains why they're there, when's the appropriate time to use them and what are the best practices on how to do it.
The book does so in easy to understand language, offers many examples and highlights the important bits in various ways.

Pro

Focuses on roleplaying by originating gameplay from world-building
Fate uses "aspects" to influence the gameplay in ways that are consistent with the world that's built. Aspects are descriptive phrases that define anything they are attached to. They give both roleplaying and mechanical advantages and disadvantages. For example, a character could be "raised in a wretched hive of scum and villainy" and that would allow him to better negotiate with thiefs and crooks, but also make him poor at fine dining etiquette.


Know any positive aspects of this option?
Cons

Con

It can be difficult to come up with aspects
Coming up with aspects can take a while. Especially for new players. In addition to coming up with traits that define the character, tags and compels are needed. Furthermore all of these little nuances have to be coherent as well as balanced in terms of power. This can make the character creation process take a while.

Con

Compel mechanic is not for everyone
Compels allow GM to trigger a player's aspect in exchange for a fate point. The player can avoid invoking noted apect by spending a fate point.
Concerns about the system include removing control from the player of how a character is played, GMs having a lot more data to track (each aspect for each player) and possibility of getting stuck in a compel-loop of forcing certain behaviour.
Know any negative aspects of this option?
Recommendations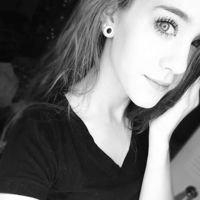 MElissaGaRD
Contributor for 3 years
Comments
Flagged Pros + Cons
See Product Page for "Fate Core"