Here's the Deal
Slant is powered by a community that helps you make informed decisions. Tell us what you're passionate about to get your personalized feed and help others.
Path of Exile is a free-to-play action-RPG game set in a world that is slowly succumbing to a primordial evil. You play as one of the exiles, sent to the continent of Wraeclast as a death sentence.
Steam Rating
Very Positive
Pros

Pro

As good or even better than Diablo

Path of Exile is set in a dark fantasy world where everything is gradually becoming worse. At the foreground, you have the massive continent of Wraeclast that once was the home to a flourishing empire, but now is a place filled with the undead, evil spirits, ruins, and echoes of the past. To make matters worse, malicious entities from another dimension seek to corrupt the world and its inhabitants, giving birth to disfigured monstrosities that seek to end you. The end result is an immersive setting with dark motifs, body horror, loads of gore, and a very tense atmosphere, which is refreshing in an era dominated by family friendly content.


Pro

Completely free without pay to win mechanics
You can just download and install the game without any purchases. On top of that, there are no pay-to-win mechanics and the only things locked behind paywalls are cosmetic effects, pets, and additional storage space. You can easily play the game for hundreds of hours without spending a dime.

Pro

Hundreds of possible character builds
There's a staggering amount of builds and skills you can try out in Path of Exile. There are 7 classes, 19 subclasses, 194 active skill gems, 107 support gems, and over 1000 skill nodes on the expansive skill tree. As a result, there are hundreds of possible combinations, allowing you to spend hours theory-crafting just to create the perfect build. Even if you don't feel like planning out a build from scratch, you can just look up one of the many guides online and get straight into the action.
Know any positive aspects of this option?
Cons

Con

Endgame can get really repetitive
It takes an exceptionally long time to get any wealth, useful items, or access to endgame bosses in this game. You endlessly farm the same maps, hoping you'll get lucky with a few good items, but that usually won't be the case, which can be really discouraging to keep playing. This is made worse by the fact that your character progression comes to a grinding halt near the upper 80s of character levels, requiring you to buy insanely expensive items to feel any progression at all. If you don't like grinding, you'll get quickly bored of Path of Exile.

Con

Very high learning curve
There's quite a lot to learn when starting to play Path of Exile. There are the mechanics, the crafting system, and the skill gem system. However, the most intimidating factor is the massive skill tree with over 1000 skill nodes, 6 classes and 19 subclasses, allowing you to create hundreds of unique builds. Unfortunately, creating a functional build is really difficult, taking hours of theorycrafting, so it might be better to stick to guides as you're starting out, unless you're fine with possibly messing up.
Con

Anti-experimentation for new players
The game heavily punishes any experimentation for new players. Unless you have near perfect understanding of late game and the various viable build-options you are more or less unable to experiment your way into viable builds (and the options for correcting mistakes are limited at best). So, unless you are fine with having to scrap a bunch of characters for being sub-optimal, you are more or less forced into following player-made guides to learn the game rather than through engaging with the game itself. This may or may not be a problem for you.
Con

Clunky trading system
The western PC version of Path of Exile currently requires using an external site to find deals or sifting through scam attempts in the trade chat. After you find an item you want to buy, you need to message the seller, and if they respond, enter the same area as them to make a direct trade. There is no auction house, no mail, no automated trading posts, and to sell stuff you have to buy a premium stash tab via a microtransaction.
Know any negative aspects of this option?
Recommendations
PrincipledCeto
Contributor for 2 years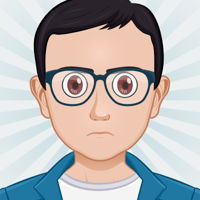 RickZeeland
Contributor for 5 years
Comments
See Product Page for "Path of Exile"