Here's the Deal
Slant is powered by a community that helps you make informed decisions. Tell us what you're passionate about to get your personalized feed and help others.
Borderlands 2 is the sequel to Borderlands, a popular FPS/RPG. It takes place on a Sci-fi wasteland planet and features various classes and a extremely extensive loot system with "literally millions of weapons."
Co-Op
4 Player Online / 4 Player LAN / 2 Player Couch
Platforms
Windows, macOS, Linux, Xbox 360, Xbox One
Pros

Pro

Tons of heavily customized and unique loot
Borderlands 2 makes it feel like Christmas every time you kill an enemy or open chests. Whether it's just ammo and health or a new mod, it makes killing enemies and finding chests much more satisfying than other loot based games through giving the player the potential for a good drop, which is always on the horizon. While many loot based games are based on this mechanic, the overall appeal of new loot is boosted by the randomized look and features of each weapon and mod.
The guns (as well as other items) in Borderlands 2 have distinct visual features depending on their attributes. For example, a gun with a plus melee attack might have a blade on it. This is customization that goes beyond pallet swapping (where the same assets are used for different items that differentiate themselves through different colors) which makes you much more attached to the gun than a bunch of polygons should. Which adds to the appeal of discovering new items in the game. You will also find tons and tons of different types of guns. Six different types of guns exist in the game including pistols and sniper rifles. Each with eight different manufactures like Hyperion and Jacobs give an almost unlimited amount of guns you can find in the game. Being that the guns are randomized as they appear, it is difficult to find any two that are exactly alike. With the many different combinations available, you never know what attributes the next gun you will find will have. This also gives an individualistic experience to each player of the game as even if both went to the same areas, they will find wholly different items.

Pro

Allows for multiple playstyles
Borderlands 2 is all about options. With hundreds of weapon options and 4 classes, you can have multiple play-throughs that will play completely different each time. Along with each class, there are multiple skill trees meaning you can tweak your character to exactly how you want to play. Even if playing the same class on multiple playthroughs, you can equip completely different skills which will make the experience much different from the last. This all adds up to a game that can be bent to the wants of the player, something that is highly configurable which makes for a gaming experience that is difficult to beat in customizability.

Pro

Humorous writing in a game with a serious tone
Despite being an in-your-face action game with an generally serious plot, Borderlands 2 features an interesting yet slightly cliche sense of humor. This is even exaggerated in the side quests, which at times feature the funniest and most creative parts of the writing. This way the player can dive into the main plot and get an enjoyable action plot, while also being given the choice to go on side-quests that feature a break from the more serious overtones through an expanded sense of humor. Often the humor is meme based or low brow, which should appeal to a wide array of sense of humor.

Pro

Great comic book art style
Using solid black outlines and bright colors, this game looks great. It has memorable looks to it that makes it stand apart from other first person games. Very similar in style to comic books, the art is clean and bright taking advantage of a palette not often found in modern (brown and grey) shooters.



Pro

Enjoyable co-op play that focuses on teamwork
The varying classes and play styles are designed to work together and promote co-op play. One player may be a tank, with large guns and long lasting armor, while another may have medic abilities with a long range sniper rifle. This makes for a scenario where each class compliments each other, which is a fun way to work as a team when playing co-op.
Know any positive aspects of this option?
Cons



Con

Limited visual customization of characters
As a game that is full of choices, it is somehow lacking in visual customization options. Borderlands 2 only features the ability to change your character's basic skins through different colored outfits. There is no way to customize the characters faces or body style. This can make for online games that often have the exact same looking characters, which can not only get confusing but does not allow for any sense of originality concerning each player's character.

Con

Lost loot due to sharing
The unfortunate downside to all of the loot is that it is anyone's game. Loot isn't reserved for each individual player when playing co-op and can be taken by anyone. So that means the first person to get to the loot can basically take all of it. this can lead to contention between co-op players, which basically goes against the idea of cooperative play.
Know any negative aspects of this option?
Recommendations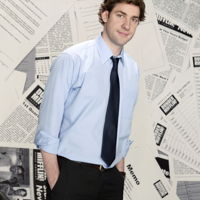 Slimothy
Contributor for 9 years
Slimothy hasn't added their experience, pros or cons to their recommendation.
Kossak
Contributor for 8 years
Kossak hasn't added their experience, pros or cons to their recommendation.
Comments
See Product Page for "Borderlands 2"