Here's the Deal
Slant is powered by a community that helps you make informed decisions. Tell us what you're passionate about to get your personalized feed and help others.
Assassin's Creed Syndicate is an action-adventure game. You play as Evie and Jacob, two assassin twins who fight to protect London's citizens from the evil templar forces.
Steam Rating
Very Positive
Genre
Action-Adventure, Stealth
Platforms
PlayStation 4, Xbox One, Windows
Pros

Pro

You get to play as two protagonists, the twins Jacob and Evie
Jacob and Evie are refreshing to play as, especially since you get to experience the story from both of their perspectives. The twin brother and sister are charismatic and entertaining, giving the story more of a lighter edge compared to some of the past games. They bicker and disagree a lot, but you can tell that they genuinely care about each other. Their playstyles are also quite different, with Jacob favoring a more aggressive, reckless approach, while Evie is stealthier and more strategic. These are all nice design decisions that help Syndicate stand out a little from the rest of the games in the franchise.

Pro

Wide range of customization
There are lots of options to customize your character. You can change your weapons and your appearance, down to the individual hood that you prefer to wear. The sheer amount of things you can choose from is pretty impressive, helping you feel like your character is really your own.

Pro

Intuitive stealth gameplay
The city of London is beautifully done. The level is massive and dense with detail, with well-designed areas from the era such as towers, open plazas, religious buildings, and recognizable landmarks like Big Ben. You can climb anything, anywhere, and run along the rooftops as much as you want. Scaling the tallest places gives you an amazing bird's eye view of the city and the mountain ranges beyond, along with a vantage point to plan out how to assassinate your targets. The realistic architecture makes Assassin's Creed Syndicate feel like a true period piece set in London during the Industrial Revolution.
Know any positive aspects of this option?
Cons

The gameplay of Assassin's Creed Syndicate is just more of the same from previous titles. If you've played one Assassin's Creed up to this point, you've pretty much played them all. It's the same type of story about assassins seeking out the templars, the same bloat of icons and little things to do across the map, with the same type of stealth gameplay, and the overall same structure to the missions. Aside from the location set in London, and the tools to help you zip around the city faster, this is too similar to other games in the series.

Con

Predictable story with shallow villains
The story isn't interesting at all, and it's pretty easy to figure out what's going to happen next. The game doesn't try to give the assassins or templars any depth like in previous Assassin's Creed games, instead shoving the twins into the assassin lifestyle because why not, and pitting them against cartoonishly evil mustache-twirling villains. It's really boring and uninspiring.

Con

No multiplayer or co-op
The fun and addictive multiplayer from previous Assassin's Creed games isn't available here. This is unfortunately only a single-player game. Assassin's Creed IV: Black Flag was the final title to feature the multiplayer, so if you're in the mood for some hide and seek games with stealth and hidden blades, you'll have to pick up that installment instead. Assassin's Creed Unity at least had co-op, but Syndicate does not for some reason.
Know any negative aspects of this option?
Recommendations
Anonymous
Contributor for 3 years
Anonymous hasn't added their experience, pros or cons to their recommendation.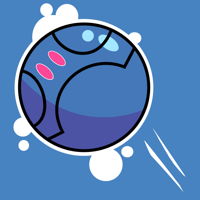 thermoplastics
Contributor for 6 years
thermoplastics hasn't added their experience, pros or cons to their recommendation.
Comments
Have a question about Assassin's Creed Syndicate?
Leave a comment for Yoshiyuki, thermoplastics and 3 other contributor

s

.
See Product Page for "Assassin's Creed Syndicate"