Here's the Deal
Slant is powered by a community that helps you make informed decisions. Tell us what you're passionate about to get your personalized feed and help others.
Total War: Warhammer 2 is a strategy game set in the Warhammer fantasy universe, featuring turn-based empire management and real-time battles. You can play as one of the four unique races: the High Elves, the Dark Elves, the Lizardmen, and the Skaven rat-creatures.
Steam Rating
Very Positive
Pros

The Total War series is known for its large scale battles and tactical combat, so TW:W2 is no exception.
You have armies advancing and clashing in massive brawls, squadrons of archers firing in unison, mounted troops performing flanking maneuvers, and siege engines such as catapults spreading havoc in enemy ranks.
What makes it a lot more interesting, however, are the fantasy elements. This includes powerful spellcasters that can summon a rain of meteors, wiping away entire armies, massive dragons that soar over the battlefield while raining fire and death upon the enemies below them, and even gigantic dinosaurs that charge into enemy ranks, throwing them into every direction.
Whenever a battle unfolds, it truly feels like a spectacle of epic proportions.

The world of Warhammer is brought to life by the game's excellent graphics. This includes lighting, shadow-mapping, fog effects, particle effects, terrain, structures, and everything else you see on-screen.
The most noteworthy aspect, however, is the incredible attention to detail on character models and their textures, with each unit looking like a finely crafted tabletop figure. This only becomes truly apparent when you zoom in during a battle and notice that no character model looks blocky at all. From the scales on a Lizardmans back, to the stitching on a Hell-pit abomination, to even the ripped webbing of a Black Dragon's wing. Whether you're a fantasy fan or not, it's something that's very easy to notice and appreciate.

Pro

Campaign mode that keeps you interested
While most similar games tend to have the total domination type of campaign, requiring you to capture all cities on the game map, TW:W2 instead attempts to focus on a grand objective – taking over the Great Vortex, a swirling mass of energy.
Each of the game's races have their own reasons for wanting he Great Vortex's power, but taking control of it secures your victory. As a result, the campaign retains its focus throughout, keeping it fun and engaging without becoming tedious.
Know any positive aspects of this option?
Cons

Con

You'll need to buy the prequel and eventually the sequel for the full experience
While TW:W2 is a solid experience by itself, if you also own the prequel (TW:W), you get a free DLC called "Mortal Empires." It unlocks a gigantic campaign map, making all factions from both games playable. This will eventually extend to TW:W3 as well, so you'll have to spend money on three separate games to fully immerse yourself in the storied Warhammer universe.

There's a lot to learn in Total War: Warhammer 2. To start with - managing your empire, upgrading cities, diplomatic relations, recruiting soldiers, upkeep, and many other aspects that are different for each race.
Then there are the battles themselves, requiring you to understand formations, positioning, terrain advantages, unit strengths and weaknesses, and even morale.
The game relentlessly keeps throwing new concepts at you, which can be extremely daunting, especially if you're new to the Total War series. As a result, it might take a long time till you have a firm grasp on the game.
Know any negative aspects of this option?
Recommendations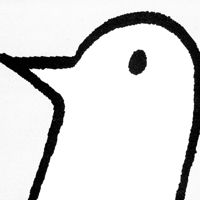 Kristaps
Contributor for 5 years
Comments
See Product Page for "Total War: Warhammer 2"