Here's the Deal
Slant is powered by a community that helps you make informed decisions. Tell us what you're passionate about to get your personalized feed and help others.
The core gameplay mechanics revolve around building a "small scale" simulation of a prison with every aspect held within being manageable right down to each individual prisoner.
Platforms
Windows, Mac, Linux, PS4, Xbox 360/One, Android
Steam Rating
Very Positive
Pros



Pro

Great freedom of playstyle
You can run the prison in the way that you see fit. You can put the wellbeing of prisoners at the top of the priority list by making sure their living spaces are comfortable, that they're well-fed, have the opportunity to educate themselves and often get to go outside in the yard to socialize and exercise or you can run the prison with an iron fist by instituting regular shakedowns, putting CCTVs, metal detectors, K-9 units and armed guards in every corner. Whichever play-style you choose, the game will offer challenges that will keep the game interesting.

Pro

Works great for both long and short play sessions
The gameplay lends itself well to both doing a couple of things around the prison every once in a while or setting up elaborate systems that can take hours upon hours of time. The game can be saved at any time so you don't have to make commitments in one way or another.

The game consists of a wide variety of overlapping systems that work together to create excellent depth. You have to figure out the layout of your prison, how to manage the needs of your inmates, how to earn enough money to expand and hire new staff, what to do in the case of a natural disaster, a riot or attempted escape and so on.
Every decision you make will impact all other elements of the game. For example, instituting regular shakedowns will help prevent prisoners from carrying banned items like forks taken from cafeterias that can be used to dig tunnels, but will also make the inmates more angry and thus more likely to riot. You can decide to instead use tunnel-sniffing dogs set to patrol around the perimeter, but that will cost more money and if the inmates pick up on the patrolling patterns they will tunnel around them. Or you may decide to check each inmate individually to see who's tired from staying up late to dig while everyone else has been sleeping though that approach may not scale.
Know any positive aspects of this option?
Cons
Recommendations
PoliteUkeMochi
Contributor for a year
PoliteUkeMochi hasn't added their experience, pros or cons to their recommendation.
TranquilCaoGuojiu
Contributor for 2 years
TranquilCaoGuojiu hasn't added their experience, pros or cons to their recommendation.
ImaginativeBasmu
Contributor for 3 years
ImaginativeBasmu hasn't added their experience, pros or cons to their recommendation.
RobustAoGuang
Contributor for 4 years
RobustAoGuang hasn't added their experience, pros or cons to their recommendation.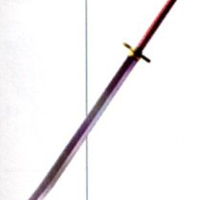 Yoshiyuki
Contributor for 5 years
Comments
See Product Page for "Prison Architect"