Here's the Deal
Slant is powered by a community that helps you make informed decisions. Tell us what you're passionate about to get your personalized feed and help others.
Darkest Dungeon is a turn-based RPG dungeon crawler. You must manage a roster of adventurers to explore dungeons and kill the monsters within them.
Platforms
Nintendo Switch, PlayStation 4, PlayStation Vita, Xbox One, Windows, Mac, iOS
Pros

Pro

Great monster visual design
There's a wide variety of extremely well-designed monsters and characters in the game. You confront bandits, skeletons, undersea terrors, pig monsters, and all sorts of otherworldly horrors. There's a lot of gruesome detail on each and every enemy, so the longer you'll keep looking the more you'll notice. This can be bloodstains, an extra set of eyes, an appendage that looks like a tentacle, and many more. It sometimes really feels like you're losing your mind alongside the adventurers, seeing whatever fits into your schema.

Pro

Outstanding narration
Even though the only character that talks in this game is the narrator, his delivery of the lines is excellent. He talks in a deep and raspy voice that is also very pleasing to listen to.
The narrator usually describes the events happening on-screen such as upgrading your settlement buildings, recruiting adventurers, various dungeon interactions, and many more. Additionally, he'll start dropping story bits every time you near a boss, creating a very minimalist approach to storytelling that is also very enjoyable.

Pro

Interesting adventurer management
While the fabled heroes are off slaying dragons, battling demon kings, and saving princesses, the small-time adventurers have to clean up the dregs. You as the lord of a small settlement will employ these adventurers to clear out the mysterious dungeons surrounding your property.
To clear a dungeon you'll need to prepare adequately. This involves having decent party setup, which usually consists of at least 1 tank, 1 healer, and 2 damage dealers. This also includes having enough provisions such as torches and food. Planning out what and/or who to take with you can sometimes take as long as running a dungeon but it really makes you feel like you're organizing an adventure.
Another interesting part is the stress mechanic, causing your adventurers to accrue stress as they keep adventuring. If stress passes the first threshold, your adventurer might incur various penalties or even refuse your orders. If stress passes the second threshold your adventurer will die from a heart attack, so it's important to relieve it regularly. This can be done by sending them to the tavern to blow off some steam or to the abbey to request absolution. Either option will make them unavailable for a week, so it's a good idea plan ahead and have multiple parties of adventurers ready. This mechanic makes it feel like you're managing real people rather than the indomitable figures often seen in fairy tales.

Darkest Dungeon has an almost intoxicating atmosphere created by three main aspects.
Firstly, it's the visuals: the somber color palette that accompanies a sunset, the creepy environments your party of four will anxiously proceed through, and the detailed, fearsome, and sometimes disgusting enemies that will tirelessly try to slaughter you.
Secondly, the audio: an eerie soundtrack filled with murmurs of otherworldly creatures, teemed with bloodcurdling sound effects that render monster strikes more impactful. Even a charismatic narrator providing insightful interjections, as uttered by his mysterious, deep voice.
Lastly, it's the highly unpredictable and sometimes unfair gameplay. Whatever short triumph you may have, it will get drowned in a sea of despair.
These elements combined make it very easy to immerse yourself into the world of Darkest Dungeon.
Know any positive aspects of this option?
Cons

Con

Gets really repetitive
You'll spend dozens of hours repeatedly running the same dungeon, killing the same enemies, and collecting the same loot just to progress further into the game. On top of that, if you lose a character at any point, you'll be set back by another 3 hours. If you don't enjoy grinding, Darkest Dungeon might not be the game for you.

Con

It can be frustrating at times
Darkest Dungeon heavily relies on random events that can happen at any point in a dungeon. Some of them don't make any sense and most of them don't feel fair.
For example, right after stepping inside a dungeon your characters might suddenly go hungry. If you don't feed them they'll get a penalty, setting you back for the rest of the dungeon. If you feed them you'll have used up your food but your characters might still go hungry again.
You can't reliably plan around stuff like this, which can be annoying.
Know any negative aspects of this option?
Recommendations
SkillfulHuitztlampaehecatl
Contributor for 4 years
SkillfulHuitztlampaehecatl hasn't added their experience, pros or cons to their recommendation.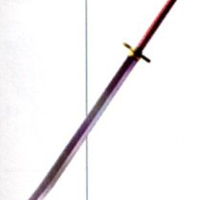 Yoshiyuki
Contributor for 5 years
Comments
See Product Page for "Darkest Dungeon"