Here's the Deal
Slant is powered by a community that helps you make informed decisions. Tell us what you're passionate about to get your personalized feed and help others.
Crash Bandicoot N. Sane Trilogy is a collection of 3D platformer games. The bundle contains remakes of three games originally for the first PlayStation: Crash Bandicoot, Crash Bandicoot 2: Cortex Strikes Back, and Crash Bandicoot: Warped.
Platforms
PlayStation 4, Nintendo Switch, Xbox One, Windows
Pros

Pro

Fun 3D platforming gameplay
The platforming in these Crash Bandicoot games is pretty great. It's simple to grasp, with you controlling the main character, Crash, through mostly linear environments with boxes to break open for bonuses and checkpoints. Jumping over gaps and obstacles with precise jumps while breaking open those boxes feels quite satisfying to pull off, especially in the second and third Crash games that have better level designs with craftier hoops to jump through. And you get to see how the games improve with each iteration, with more exiting jumps to pull off and cool loot to collect as you go along.

Pro

Faithful update of three classic games
Everything is lovingly recreated as a faithful update of the first three Crash Bandicoot games. Crash himself looks just like he did back during the PlayStation 1 era, with his charming design and expressive movesets. Longtime fans will likely find the levels to be just as they remember them, with updated textures and fuller colors. The music sounds mostly as it was in the original games, though with a few tweaks here and there to keep things current and up-to-date. There's tons of nostalgia here for anyone who grew up with the Crash Bandicoot games, though new players may find a lot to appreciate in how the games look and feel like modern classics.

Pro

Three games in one is pretty good value for your money
The N. Sane Trilogy comes bundled with the first three Crash Bandicoot games: Crash Bandicoot, Crash Bandicoot 2: Cortex Strikes Back, and Crash Bandicoot: Warped. Whether you're a longtime fan of the series or a new player looking for a solid deal, this is a good collection to consider.
Know any positive aspects of this option?
Cons

These games are hard. Timing your jumps precisely is key, but this isn't always so easy. The mix of changing camera angles with traps and obstacles on the ground makes it highly important that you pay attention to how much space you have to navigate. It requires a lot of accuracy to pull things off at a consistent level without falling to your death or getting caught by a boss. Of course, practice makes perfect, though this is all just something to keep in mind if you decide to pick these games up.
Know any negative aspects of this option?
Recommendations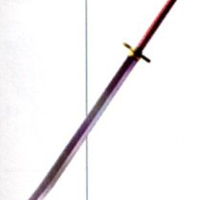 Yoshiyuki
Contributor for 5 years
Comments
See Product Page for "Crash Bandicoot N. Sane Trilogy"