Here's the Deal
Slant is powered by a community that helps you make informed decisions. Tell us what you're passionate about to get your personalized feed and help others.
Dandara is a 2D platformer with metroidvania elements.
Genre
Platformer, Metroidvania
Platforms
Nintendo Switch, PlayStation 4, Xbox One, Android, Windows, iOS, Linux, macOS
Pros

Pro

Rewarding boss fights
The boss fights are exciting and fast paced battles that will put your mastery of the wall jumping movement system to the test. One particular fight has temporary platforms that spawn out of thin air, so you never know where they're going to appear. This requires some on the fly thinking as you'll not only be paying attention to the platforms, but also dodging the boss' projectiles and his minions. You'll have to be precise in your jumping and shooting. Every boss fight incorporates the fun wall jumping flawlessly and defeating each one feels like a true accomplishment.

Pro

Great balance between movement and combat
While you do have a gun, it takes several seconds to stop, charge up, and shoot. This means whenever you want to dispatch an enemy, you'll have to stop moving completely for several seconds. It's not as easy as it sounds, since oftentimes dodging projectiles, working around moving platforms, and finding a safe spot requires some planning ahead. Sometimes, it may be better to just keep moving rather than killing every enemy in sight. As a result, Dandara's combat provides a balance and unique challenge not often seen in "run and gun" style platformers.

Pro

Fun gameplay thanks to unique wall jumping mechanic
Rather than running and jumping, all movement in Dandara is done through a unique wall jumping mechanic. This unique jumping is the heart of the game and what sets it apart from other platformers. You can jump to any wall, ceiling, or floor within reach, often bouncing among them in rapid succession like a ninja. The mechanic itself is simple, just aim and jump. However, this movement style makes shooting at enemies, dodging projectiles, or navigating each room a fun, unique challenge that isn't seen in other platformers.
Know any positive aspects of this option?
Cons


Con

Save points are scarce
Killing enemies awards salt which can be used to increase your health pool and upgrade your stats. However, you can only use salt at camps (save points) which are few and far between. Additionally, having to replay large sections of content and losing experience every time you die makes the game lose some of it's fun.

Know any negative aspects of this option?
Recommendations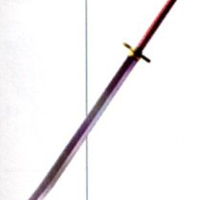 Yoshiyuki
Contributor for 5 years
Comments
See Product Page for "Dandara"