Here's the Deal
Slant is powered by a community that helps you make informed decisions. Tell us what you're passionate about to get your personalized feed and help others.
A cross platform note taking app with built in cloud synchronization. Minimal in appearance, this is an app meant for taking notes as simply as possible.
Platforms
Android / iOS / OSX / Windows / Linux
Pros
Pro

Geared towards fast usage
Unlike alternatives (such as Evernote) that are laden with features, Simplenote is fast to use and sync. Reviews from the Verge, Lifehacker, and a variety of other sources all describe using the Simplenote apps as very fast. While it may not be as feature-rich as other apps, the responsiveness of the app and simple interface keep it easy to use while never slowing down the user when they need to quickly take a note.

Pro

Very simple and clean interface
Simplenote takes a minimalist approach to its interface. There are no toolbars full of formatting options or extra features like notebooks to group notes. The entire desktop interface consists solely of a sidebar with your tags and trash filters, the list of existing notes with search, a button to add a new note and a simple view for looking an existing note or writing a new one.

Pro

Wide range of great clients with great sync
Official native apps are available on popular platforms such as Android, iPhone, iPad, Kindle, OS X, Windows and Linux. Open-source clients extend this support even more widely to various other platforms, such as webOS and the BlackBerry PlayBook. These apps embody the core philosophy of Simplenote: minimalism and focus on the note taking.
There are multiple unofficial clients (including the excellent Notational Velocity and NValt, a fork of the app with markdown support and other goodies.)

Pro

Markdown support via web interface
There is support for Markdown when using the web app. This can be convenient for those who want to use Markdown in a particular note.
Pro

Linux client available

Pro

Excellent desktop client in the form of nvAlt
Know any positive aspects of this option?
Cons





Con

No way to import notes from anywhere






Con

No way to bulk-apply a tag
This is a typical workflow action in other apps: Do a search, multi-select notes among the matches, then apply or de-apply one or more tags to all these notes at once.
There's no way to do this in Simplenote. The only bulk operations are Delete and Pin-to-top.



Know any negative aspects of this option?
Recommendations
ReveredPhilomelus
Contributor for 5 years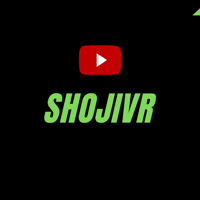 ShojiVR
Contributor for 5 years
Comments
Out of Date Pros + Cons


Con

No widgets on Android
There is no way to view a list of the notes in Simplenote via a Widget on Android.


Con

No markdown support in desktop and mobile apps
While Markdown was once supported fully, it's now only available when using the web interface, Windows, and Linux app. There is no Markdown support in the OS X and mobile apps.
This means you don't really own your data as the app can go offline at anytime.
See Product Page for "Simplenote"