Here's the Deal
Slant is powered by a community that helps you make informed decisions. Tell us what you're passionate about to get your personalized feed and help others.
Fortnite is a colorful, cartoon-like survival game, pitting players in chaotic battlefields where they must defend their base from enemy invasions. The free battle royale mode opens up the world into a massive free-for-all mode to build forts or engage in PvP battles.
Genre
Survival, Battle Royale, Co-Op, Sandbox, Third-Person Shooter
Platforms
Windows, PlayStation 4, Xbox One, Nintendo Switch, Mac
Pros

Pro

Different combat classes to master
The hordes of enemies can be challenging to mow down in order to reach objectives around the map while defending your base, and that's where the different combat styles come in to make things easier. Mastering the different classes will give you an edge, like the constructors can quickly build a shield to defend your base from a sudden horde of enemies, and the ninja's boosted mobility and deadly melee attacks.

Pro

Fort building is simple, but with plenty of depth
While all the building and demolition options the controls might look complicated at first sight, you'll soon notice that the building itself is quite basic since there are only four major blocks you can use. Using these four major blocks in different combinations opens up many possibilities for all sorts of forts to build. Players can choose to keep things quick and easy with simple bridges in the air to traverse from point to point, or they can go much more in-depth to build impressive fortresses to defend from enemy attacks. You can keep expanding on what you build, growing it over time with stronger walls or scattering traps to cover your blind spots.

Pro

Free battle royale mode
The battle royale mode of the game is available for free, capitalizing on the latest surge of the genre's popularity. In Fortnite's battle royale mode, players have unlimited freedom to build their own bases and explore while defending themselves from other players or actively hunting them down.
Know any positive aspects of this option?
Cons

Con

Progression is convoluted and grindy
There's a lot to upgrade, such as weapons, traps, your base, and much more. These unlocks are gated behind other progression trees that use an entirely different form of experience currency, mixing everything together in a hodgepodge of systems and menus that don't mesh well together. After a certain point, gaining rewards after unlocking upgrades results in fewer returns for the amount of time it takes to reach the next progression goal. Lootbox availability becomes scarce after a while, slowing progress to a crawl.
Know any negative aspects of this option?
Recommendations
JollyAtabey
Contributor for 2 years
JollyAtabey hasn't added their experience, pros or cons to their recommendation.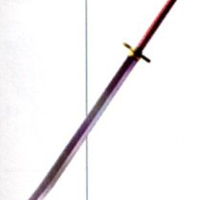 Yoshiyuki
Contributor for 5 years
Comments
See Product Page for "Fortnite"