Here's the Deal
Slant is powered by a community that helps you make informed decisions. Tell us what you're passionate about to get your personalized feed and help others.
Yakuza 3 is the continuation of the gritty, Japanese crime drama series about the yakuza that first launched on the PlayStation 2. The game masterfully blends a serious tone in the main story with a plethora of hilarious and wacky side content that will keep players engaged for hours on-end. Featuring full voice-overs in Japanese, the game has English subtitles for Western players.
Amazon Rating
4.5 out of 5 stars
Pros

Pro

Iconic main character
Kazuma Kiryu is the beloved protagonist of the Yakuza series: a hardened gangster known as the legendary Dragon of Dojima with a heart of gold. Following Kiryu's journey from Yakuza 0 as he struggled to stay alive among the crime syndicate through to Yakuza 3, where he is older and wiser, pursuing his dream of raising children at his old orphanage, is an amazing way of watching a character grow throughout a series. Whether Kiryu is beating up goons in the street or starring in an action samurai flick as part of a side quest, he always feels authentic and honest.

It's not every day that we get to play a game as an ex-yakuza who tries to balance caring for his children at an orphanage with uncovering the mysteries behind an intricate crime drama. The kids are also a joy to hang around and feel like real people, even more than the main cast of adult characters. Yakuza 3's story is unlike anything else, alternating between getting to know the children and helping raise them and getting to the bottom of the latest complicated mess with the yakuza.

Pro

Incredible amount of side content
Featuring over 100 side quests that range from helping an entrepreneur create a new brand of instant ramen to getting to know hostess women and taking them out on dates, and dozens of mini-games such as classic SEGA arcade games, batting practice, karaoke, pool, golf, and much more, there are hours upon hours worth of content in Yakuza 3. Kiryu is largely free to explore this side content as a break from the main story whenever he wishes, or the player can choose to tackle everything after the credits through the free-roam mode called Premium Adventure.

Pro

Satisfying beat-em-up combat
The brawler fighting gameplay is both brutal and funny, with Kiryu able to throw out damaging punches and kicks that sends opponents flying. Heat Moves, which are specialized actions available when the Heat meter is full, add extra layers to the combat where Kiryu can slam a bike down on an opponent and jump on them, twisting his foot into the bad guy to the audible sounds of bones cracking. Fights at higher difficulties can feel stunted with enemies auto-blocking a lot of the time, increasing the need for maneuvering around them to hit their backs.
Know any positive aspects of this option?
Cons

Releasing at a time when Final Fantasy XIII showed off Square-Enix's over-dedication to presentation and polish, Yakuza 3 feels like it lags behind in the technical department. Riddled with invisible walls, stiff walking and running animations, and bland textures, the graphics are serviceable, if not downright poor for its time. Cutscenes are beautifully animated with great lighting and effects, but beyond that, there are better looking games from this console generation.

Con

Story isn't as strong as previous titles
Though the story is unique, many can argue that Yakuza 1, and especially Yakuza 2, are much stronger plot-wise. After the original writer from the first two games departed, the one who took over largely riffs off of the same story beats from the previous two without innovating and expanding on them. Yakuza 3 feels familiar, and not in a good way, but different enough with its focus on the orphanage.
Know any negative aspects of this option?
Recommendations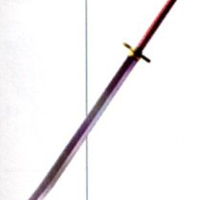 Yoshiyuki
Contributor for 4 years
Comments
See Product Page for "Yakuza 3"