Here's the Deal
Slant is powered by a community that helps you make informed decisions. Tell us what you're passionate about to get your personalized feed and help others.
T.I.M.E. Stories is a cooperative decksploration game for 2 to 4 players. Players are time-travelling agents going back to various settings – a 1920's insane asylum and Ancient Egypt, among others. They explore their surroundings, interact with characters and objects, and solve puzzles to complete the scenario. If the players run out of time, then the scenario is reset, and they must try until they succeed.
Play Time
90 - 240 Minutes
Pros

T.I.M.E. Stories is unique both idea-wise and gameplay-wise. You could consider it a game system rather than a game itself – you basically play through multiple different scenarios based on the same rules and mechanics. It's reminiscent of a point-and-click adventure game where players solve a huge puzzle together, except T.I.M.E. is a co-op board game. A loss is considered a reset, and you can use the valuable information you learned in your playthrough in your next runs.
There's also an interesting "save-game" feature that you can use to stop the game and continue from where you left off the next time you come around. It's done by placing the components in the box in a specific way – there are compartments that represent inventories, "time points", health points, and the current room you're in.


T.I.M.E. Stories looks very impressive. The box, the gameboard, and all the components (apart from cards) feature a white, minimalistic, and sci-fi-ish design, but the really striking stuff is in the scenarios. Most of the art comes in the form of panorama location cards and characters cards. Each of the official scenarios is designed by a different team of artists, which creates huge variety in the aesthetics.

The basics of the game are quite easy to understand. After setting up the gameboard, choosing characters, and mission briefing, players arrive in the first location and the panorama view of the room is revealed.
When you arrive, you choose which card you wish to examine and read the information on the back of the card. After that, you can spend your "time points" to take one of three actions – move to a different card, roll for something, or do nothing. When your time points reach zero, the scenario is over. If you didn't manage to beat it, then you must restart it from scratch and keep doing that until you win.


Pro

Custom scenario possibilities
The official site of the board game features a downloadable scenario designer's kit. It includes all elements you'd need – layouts, icons, etc. There are also multiple fan-made scenarios on board game geek that you can download.

T.I.M.E. Stories really pulls players in because of the gameplay design and the thematic nature. It's like a point-and-click adventure game that requires you to solve puzzles by interacting with your surroundings, but in co-op board game format.
Throughout the game you'll visit many locations and encounter all kinds of interesting stories and characters. Since you are not allowed to show others the event cards you get when you interact with objects or characters, players are constantly thinking along, communicating what they've found, and taking note of things to remember.

The components of T.I.M.E. Stories are both fine-looking and durable. The gameboard itself is a big, sci-fi-looking surface with dedicated spaces for components. There are many types of cards – character cards, locations, maps, items, etc. They are all made of thick cardstock. The player markers are quite unique – they are wooden cylinders with colored stickers. The box also includes a variety of small cardboard tokens and special dice.
Know any positive aspects of this option?
Cons



While the game isn't necessarily difficult, chances that someone will finish the scenario on their first run are very slim, which could turn away many newcomers. It can also take approximately two hours to finish a run and five to six hours to finish the scenario.



The game requires you to roll dice to finish some encounters, which can be a huge turn-off to a game that basically requires you to solve a puzzle in a limited amount of time. The dice-rolling mechanic makes the overall gameplay much slower and can lead to some frustrating moments when you crack the puzzle but just keep getting unlucky rolls.
Know any negative aspects of this option?
Recommendations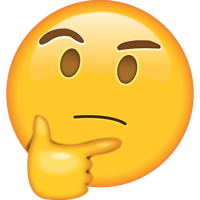 Rūdis
Contributor for 4 years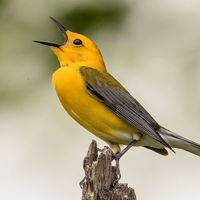 Aubrey
Contributor for 8 years
Aubrey hasn't added their experience, pros or cons to their recommendation.
Comments
See Product Page for "T.I.M.E. Stories"